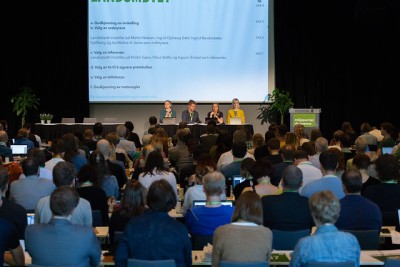 When you're hosting an event, you have an end goal in mind. Whether you are launching a new product or service or having an awards night to celebrate business success, your event is a marketing opportunity.
The growth of your business is reliant on your success as a host.
Your event is an opportunity to make sales and connections. To do this, you need to be clear what it is you specifically want to achieve.
If you need the event to draw in a certain amount in sales, or potential leads, then set a target. Have a clear strategy of the kinds of things that you will do to help you meet the goals that you set.
#1 Clear Communication
Whatever the message you need to convey to the guests at your event, you will need to put it over clearly and engagingly.
Find the right AV solution for your event, and have a rehearsal using the equipment, delivering your presentation to a couple of members of your team. The last thing that you want is to have technical problems or have interruptions that ruin the flow of your message.
Making sure that everything you present is slick is vital as it shows the degree of professionalism that your clients will expect.
All information needs to follow a logical flow, set up the problem, and then outline how your product solves it. Go through all of the features and potential broader uses, and then talk money.
Have any speeches or scripts written by a professional copywriter to ensure they are engaging and easy to understand.
#2 Listening To Your Guests
Having a question and answer session following on from your presentation is an excellent way of discovering the types of concerns that your potential customers may have.
Be sure and engage with the questions, providing honest answers. If needed, have a few members of your team on hand to help with answering questions, mainly if the area of the issue falls into a variety of fields.
#3 Make Your Guests Feel Welcome
Take an opportunity before and after any presentations to spend time mingling with your guests. Ask questions about them and their business, and take an interest in them.
If you're hosting an event, your guests will expect drinks and nibbles. Have a choice of a few different drinks, with alcoholic and non-alcoholic options available. Hiring a professional catering company will help you get the best impression across.
#4 Delegate
Assign areas of responsibility to each member of your team to make sure you have someone looking after every aspect. Check-in with your staff regularly, and try and spot potential problems before they arise, and deal with them immediately.
#5 Take Photos
Having a professional photographer onboard for the event will give you lots of images you can use on social media following on from the event. This will serve to remind those that attended and can be a way to engage with those that couldn't participate.
You can use these photos for helping to promote any future events. Demonstrating the success of your events is a great way to get people through the door for similar occasions in the future.
Are you setting up a corporate event?