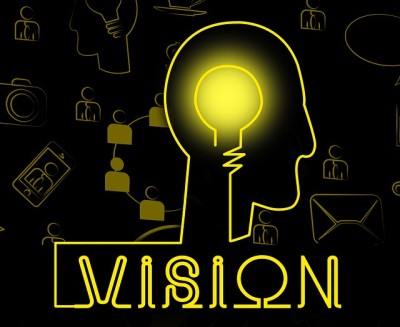 At first sight, the market can appear like a simple transactional exchange between buyers and sellers. While there is no denying that the transaction between one group and another is at the core of the market, it would be foolish to assume that all a business sell is a product.
For as long as humanity has been trading, products have always been one of the essential factors to consider a transaction process. However, in a market where many businesses compete for the same product placement, it's important to note that having the right product doesn't guarantee to sell.
Companies that only focus their attention on supplying products to the market with further strategic value are unlikely to survive their first years.
As a business, you need to consider the essential elements that can attract and encourage potential buyers. Indeed, you are selling more than a product.
#1 Share your vision
Without a vision, your business is like a boat with no compass. It lacks direction. You've heard the statement, "think big, dream bigger", and you need to think of it as a definition of your business vision. Indeed, your vision offers an overarching objective to your business, while your product is only the selling part.
Your product is limited, especially if it can't rely on the big picture for support. Unfortunately, many newcomers to the world of business are reluctant to take risks to make their vision come true.
Instead, they choose to specialize in a small sector; while it's a safe alternative, it's the equivalent of replacing your compass by a map of your living room. Sure, you won't be taking any risk, but then that boat isn't going anywhere either.
Sharing your vision is all about letting your customers know what you want your business to be and inviting them to the ride.
#2 Offer an appropriate solution
The product you sell provide the solution your customers have been waiting for. It's essential to understand that most buyers don't look at your product in terms of practical and technical requirements but in terms of what it will enable them to achieve.
Therefore, as a business, it is essential that you build your communication strategy around the solution rather than describing the object. For instance, a business that uses bulk CBD flower as part of its production process could orientate its communication and marketing activities towards anxiety and stress relief.
Companies selling shapewear lingerie need to address the confidence boost their product creates. When you use your customers' worries as the starting point for your strategy, you can sell the solution they need to improve their lives.
#3 Educate your customers
Do your customers always know how to make the most of your products? The answer is no. Don't assume that they know how to take full advantage of it just because they've bought it.
More often than not, providing dedicated training material can prevent dissatisfied customers from leaving a negative review. It's a case of avoiding common mistakes or mishaps.
The typical "oh, that's how you're supposed to use it?!" statement that can lift the mood in an instant. Keeping your customers educated also gives them more control over their next purchase.
Indeed, if they develop a deeper understanding of their issues and your solutions, they're more likely to stay loyal to your brand.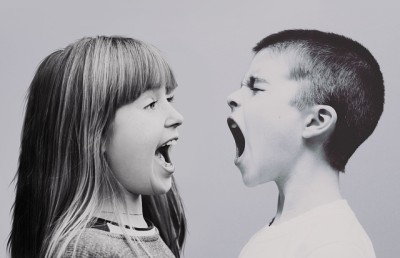 #4 Never take your success for granted
Your customers enter the market with diverse requirements and expectations, which are inspired by their needs at a given time. Passing trends, new technology, and innovative processes can influence their expectations.
As a result, a business that was successful yesterday could lose tomorrow if it fails to adapt to the ever-changing needs of the audience. Therefore, gathering customer feedback is highly valuable to help your business stay on track.
Not only does it provides a constant source of self-improvement ideas, but it also makes your customers feel valued. You don't sell any product; you sell a product that works for today's customers.
#5 You offer trust too
Trust plays the leading role at the heart of your customer relationship. People don't buy because you've got the right product, but because they know they can trust you.
From a business perspective, it's all about making your customers feel safe and helping them to manage their problems as smoothly as possible. A company that shuts down angry customers instead of trying to understand and solve their issues creates negativity. You want to be the business they can rely on when things go wrong.
In conclusion, your product matters. But it doesn't matter as much as building a business presence that is trustworthy, informative, solution-centered, looking towards the future, and ever-growing.
Your customers need a business that works for them, instead of a product that sells.