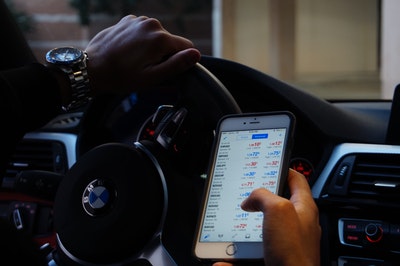 Demo account in Forex can help a trader in many aspects.
A business can provide you with an abundance of possibilities to make profits or face risks. But using a demo account can solve many problems.
If you are a new trader, you should use a demo trading account to improve your basic knowledge.
There are multiple benefits of utilizing a demo account in the FX market.
Benefits of using a free demo account in Forex
These are the benefits that a foreign currency exchange trader will receive if he uses a demo account –
#1 He can test his trading strategy
Suppose you have developed a new trading strategy in Forex, and now its effectiveness should be tested. How can a trader test it? By using a demo account, an FX retailer can easily test the efficacy of its trading strategies.
In this way, he can also realize and find out the points needed to be developed. He can also modify the strategy based on his psychology. Every trader should remember that the trading strategies should fit him psychologically.
After testing a trading strategy's effectiveness, an investor can easily improve his trading skills like analyzing, money management techniques, observing risk to reward ratio, stop-loss, and take-profit order. So, after making an excellent business plan in the options market, the first job is to test it with practice and then execution.
#2 He can manage all the possible risks
An investor can easily realize all the possible risks that can be faced in the real market. This is why they should use a demo account to find out every possible problem. In this way, a businessman can also learn ways to save money during a market crash.
Many retailers don't want to close their trades even after noticing a massive downward trend or bearish movement. In addition to this, they don't know when to sell at the resistance level. Due to the lack of knowledge, they lose their capital after entering the real market.
Using a demo account in the options market can give you a clear idea about these terms, and after using the account, a trader can slowly learn all the basics skills about the currency exchange market.
#3 A trader can participate in free trading
Anybody interested in setting up a career in the FX market can open a demo account without any charges. Besides, the retailer doesn't need to pay anything to operate it.
He can test his strategies, learn to analyze the market, and can do some practices, and he can also enhance his trading knowledge and skills.
Many professional traders suggest new ones use and practice with demo accounts to minimize the loss of capital. Your trading practices will improve your experience in this field. In addition to all these things, an investor can also note his performance to analyze it.
This demo account in Forex will also help you to become familiar with the common terminologies of trading.
#4 He can know various news
Analyzing news releases is a kind of Fundamental approach. The FX market's fundamental analysis includes analyzing the news, economic condition, the unemployment rate of a country, and the interest rate of a specific currency.
A demo account gives a retailer an opportunity to stay in touch with the most recent news about the market.
Analyzing all these things will improve the trader's knowledge and ability to predict the market's upcoming movement, and he can easily move and analyze the real market's situation.
#5Get in touch with different brokers
As soon as an investor opens his account in the Forex market, he needs to hire or consult an agent (also known as a broker) to start trading.
A demo account will help you to realize the efficacy of your agent's offers and services. Besides, you can interact with several top forex brokers to examine their effectiveness.
Conclusion
It is common advice from professional investors that a newbie investor should use a demo account to improve his knowledge and skills whenever he appears in the market.
It can enhance his skills to realize the real condition.