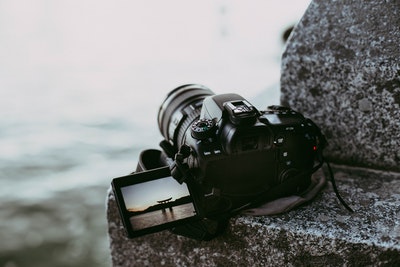 Photography is undeniably the best business to get into especially if you are passionate about it. In fact, no one ever starts a photography business if he isn't interested in it.
This might be the only career option that people choose because they are motivated to do it and they love clicking pictures. You being here tells the same story that you are one passionate man who has a massive love for photography.
You now just want to make money out of your skills and this is exactly what we are going to help you with today.
For starters, choosing social media to sell your photography is probably the best decision you'll ever make.
Social media is the talk of the town and the speed at which people are joining these platforms, it looks like this whole Facebook, Instagram, and Twitter trend will go on for decades.
Keeping the current situation in view, you can always opt for different strategies to sell your photographs online and make some cash out of them.
Here are some tips that might come in handy to you;
1-Create A Portfolio
A portfolio is a very first thing people ask for when it comes to hiring a photographer or buying someone's photographs. You need to make one right away if you don't have it because it really works a long way.
And hereby portfolio we are referring you to both, a digital and a printed one. Speaking of printing photographs, just make sure to have the right printer like the Canon MG2560 and look for Canon MG2560 Ink if you want the results to be outstanding.
2-Social Media Engagement
Gathering people on social media is not a big deal if you just work in the right direction.
All you need is an attractive Facebook or Instagram page and that is it. Once you make one, you then need to start updating your profile and keep adding your work there.
If it really is eye-catching and worth people's money, they will buy it from you.
3-Use A Blog
If you want to boost the whole selling process or increase your engagement alone on social media platforms, we would suggest you here to start writing a blog and put it there.
A perfectly clicked photograph with the right words in the caption can do wonders for you. People love reading and if on top of it if you are giving them the right visual pleasure, magic will happen for you.
4-Invest In Paid Advertisement
It's a fact that paid advertisement is always required when you want to sell something on social media.
This is the kind of investment that always works but it takes time so you have to be patient with the whole process. Just don't rush things and make necessary investments to see how things fall into place for you.
5-Partner Up With Other Businesses
Look for organizations and businesses that would want to partner up with you and look into your work. Of course, just an ordinary social media user won't buy your photographs if he doesn't have to use them somewhere.
You need people and businesses who want your photographs so look for them and then partner up with them.
These are some essential tips that can help you sell your photography. Just follow the tips and see how things start working out for you in your favor.