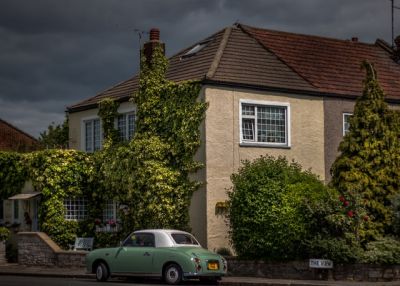 Selling a home can be a long and complicated process, especially if you're relatively new to the process and have never done it before.
Regardless of your reasons for selling your home, it's a good idea to understand the process and also hire experts where necessary.
To give you an extra hand, we've put together some of the most important mistakes to avoid when selling a home.
Whether it's a second residence or even your main one, you'll want to look out for these pitfalls.
#1 Don't try to do everything yourself
With all the fees attached to hiring an agent, you might consider trying to sell your house on your own. Unfortunately, this is extremely challenging to do without the right experience.
Everything from creating an enticing listing to having open evenings and allowing viewing days will eat into your spare time. By hiring an agent, you'll have a much easier time selling a home since you won't need to take care of everything yourself.
You may even be able to take advantage of a flat fee listing which can greatly reduce the costs of listing your home. This will cut out much of the cost and you'll be guaranteed to have a knowledgable expert at your side guiding you through the sales process.
#2 Avoid getting emotional
You'd be surprised at just how many people get emotional when it comes to their homes. After all, if it's the main residence they've owned for multiple years, it's normal to feel a little depressed when you finally say goodbye to it.
If you start getting sentimental about your home then it can start to cloud your judgment. Before you know it, you might forfeit a sale that had a high chance of success. To remedy this, it's often best to distance yourself from the selling process as much as possible.
This might require working with a real estate agent or a consultant who will handle most of the process for you.
#3 Don't expect the asking price
Most buyers that approach you will negotiate the asking price. That's why many homes have fairly high asking prices. Sellers expect you to negotiate the price down and you should be no different.
Prepare to go well under the asking price of your home, especially if you haven't hired an agent to represent you. If you do have an agent, they'll ensure that your price isn't negotiated too low below the asking price, thus ensuring more profit from the sale of your home.
Your asking price will also heavily depend on the state of your home and current market conditions.
As you can see, selling your first home comes with a couple of important considerations that you can't gloss over. While it can be challenging, we highly suggest that you work with experts in the field to make things easier.
While the real estate market can seem rather difficult to navigate, it's surprisingly easy to make good decisions when you have an advisor at your side.