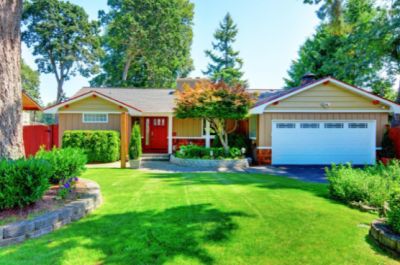 The entire process of selling your property can be highly stressful. This can be more so if you only have a short time to sell.
This is often the case with people who are undergoing a divorce, job relocation, or financial problems.
Because of these personal reasons, you might be in a rush to find buyers in Denver, Colorado but maybe frustrated because no one is buying, or you haven't heard back from someone interested in your property.
Fortunately, you can get tips from realtors in Denver on how you can stage your house to increase its marketability. There are a few things to do if you want a faster process for selling a house, and they can be done in no time.
You may also be surprised when offers start to come your way afterward. Here are some tips that definitely work.
Declutter and Clean Everything
You need to increase your property's appeal through the process of decluttering. Throw away everything that you don't need. Make the interiors appealing and give it a good scrub.
A well-maintained porch can be one of the things that interested buyers may notice, and you can work on this as well. Some things to do are the following:
Contact a local storage unit in Denver, Colorado, where you can temporarily store all the extra belongings you can't sell. Donate the others and keep the more oversized furniture.
Make the rooms look spacious by removing the drawers and older appliances. The goal is to clean everything and avoid crowded and messy spaces.
Organize everything in your closet. Many buyers are more interested in a storage space where they can possibly store their belongings in the future. Empty your pantry, wardrobes, cabinets, and drawers.
Make sure to leave a lot of space that will give the impression that the house has a lot of storage space and get rid of your belongings. Enough storage is essential so never underestimate this.
Family photos, personal belongings, family trees, keepsakes, religious rosaries, and other personal items usually distract possible buyers. Transferring these into your new house may give them a chance to picture themselves living inside the house.
Do some deep cleaning once in a while. Brush away the limescale in the shower area, wipe the baseboards, and vacuum the carpets. If you don't have enough time to do all of these, you can always rely on the cleaners to help you out. Read more information about cleaning your house in this link.
Pick Selling Strategies
You have two options when you're selling. The first one where many owners would go by is selling for sale by owners, also termed as FSBO in real estate.
Others look for real estate companies that can help them process everything.
Sell through FSBO
There are a lot of benefits when you're selling the house on your own. First, there will be commissions involved, and you'll save about 3% of agent fees.
However, you may still need to pay the buyers' agent. However, there are times when the offers are not reasonable, and you may be tempted to grab a low offer but look for the current fair market price and sell accordingly.
Negotiate like a professional to get the most out of your investment.
When you sell your property yourself, you need to be ready to handle all the paperwork. There's a lot to juggle, especially the timelines to negotiating the escrow, consulting the attorney, getting the finances in order, and more.
You need to have an in-depth understanding of the entire process so you can relocate fast.
Hire an Agent
If you're pressed for time, there are several advantages that a real estate agent can give you. The first is to give your home a makeover and make sure it looks presentable to interested buyers.
They will also include your property in their current listings and will advertise the house in various marketplaces. They may have a list of buyers who will grab the offer with both hands, and you'll discover that everything will be worth it.
Another benefit of hiring the pros is that they will handle all the paperwork on your behalf. They will do the preparations, streamlining, negotiation with the other agents, calling the lawyers, signing, making sure the title is clean, and closing the entire transaction.
All you have to do is pay at least 3% in commission for these kinds of services, and you can walk away free from headaches and hassles. Get more info about the job of real estate agents here: https://www.thebalancesmb.com/what-real-estate-agents-do-2866370.
Other Alternatives to Know
If you have no time to wait for interested buyers in listings, you can always consider these other ways of selling:
You need to sell to an investor who is a flipper. You can get immediate cash but know that the amount that you'll be getting will be below the market price.
Sell back to the developers. This can be an option for homes in villages and suburbs, and developers are often interested in homes located in larger lots, and you can offer it to them.
Sell at an Auction. You'll be better off auctioning your home. However, just like the flippers, you'll get a lower price than the current market rate.
Price when it Comes to Selling
One of the challenging aspects of selling a home is getting its desired price at a specific timeframe. Even if you're on the right platform, know that there are many competitions out there, and new listings are coming out every day.
It's not a guarantee to sell your property fast, but there are some things to do to speed up your situation.
A way to sell is to have competitive pricing. Overpricing in a saturated market may not be the best option, and you'll ultimately end up selling at a discounted rate, anyway – but it can be a long time before this happens.
There are even sellers who price their homes compared to others in the area. This can pique the interest of buyers, and this may even result in a bidding war. This is an effective strategy if you have a prime location in Metro Denver.