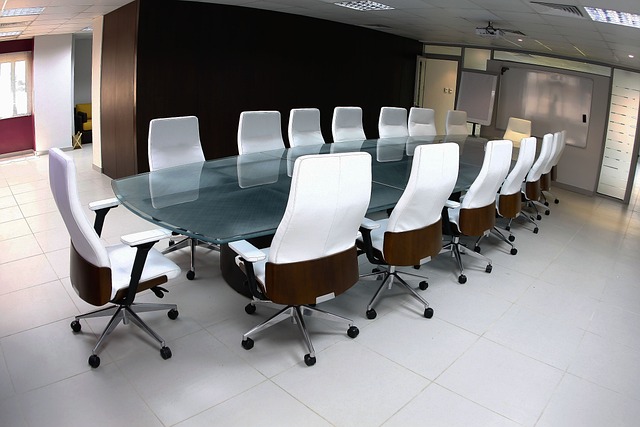 Buying your first commercial property is exciting and, more often than not, cost-effective. This is especially true if you've been renting space from someone else, as renting is usually more costly. There are many benefits to owning your property for your business, but you should proceed cautiously.
As you begin to look at commercial properties, there are certain things you'll need to keep in mind. To make your search more convenient, here's a list of factors to consider when you view each property. Take a look.
1. Check The Neighborhood
Any commercial property will likely be near other commercial properties. Are the businesses that are close by good to network with? Could they benefit your business in any way? 
The rising cost of living has affected some areas more than others. You may identify areas that are struggling just by looking at them. You'll also need to consider the distance between the property and public transport. Can customers or clients reach you easily?
Once you've gone through these details, you'll need to consider whether the money you pay is worth it for the location.
2. Research The Property
You can find as much about the building and area as possible. A quick search on the internet should give you information like the year the property was built and if there have been any problems in that time. You may even find contact information for previous owners who could indicate any issues they encountered while using the building.
The more you know about a building, the more prepared you can be for everything that comes with it- good and evil.
3. Do A Walk Through
Don't be afraid to visit the building as often as needed before deciding. When you walk through, look at the structural integrity of the building before anything else. Check the paintwork for cracks or dampness. 
Don't worry too much about cabling because companies like Just Cabling can help to untangle any complicated messes. However, you should pay attention to the phone signal when you're in the building and check out the WiFi speed while you're there too.
4. Accessibility
Your commercial building should be easily accessible to all. There should be ample parking and designated parking spaces for those who require additional aid. The building should also feature an elevator that can be used if there are many floors, if someone needs wheelchair access, or if someone is with a child in a stroller.
There should also be ample space in the design of the building. Wheelchairs should be able to fit through doors and around desks, leaving enough space for everyone to walk around with ease.
5. Stepping Stone
If this is your first commercial property, it can help to consider it a stepping stone. It may not be the building in which you spend the rest of your career. Many business owners make the mistake of trying to run before they can walk. Purchasing a property beyond your current needs in anticipation of future growth isn't always the wisest choice.
Look for a property that suits your needs now to save financially. As the business grows, you can look at other properties in the future.
6. Hidden Costs
Whenever you make a property purchase, it's always vital that you read all the small print. Commercial buildings can come with maintenance contracts that are part of the purchase. Be sure that you know what you're agreeing to before signing anything.
These maintenance contracts can be hidden additional charges, and although building maintenance comes in very handy, you should be aware of what you're paying and how often. Let a solicitor look through any paperwork before putting pen to paper.
7. Legal Implications
Commercial properties are often rented out to tenants for business use. If a property is for sale, ensuring no current tenants or ongoing litigations is essential. As a new owner, you can renegotiate litigation or end it immediately.
However, if you're not informed of tenants in the building and remove everything to start working from the building for your own business, there could be legal implications. Be sure to find out every legal aspect of the building before entering a purchase agreement.
8. Stay Involved
Whichever commercial building you invest in, it will become an integral part of your business. Don't think you can purchase a building and hand it over to your workers to take care of. As a business owner, you need to ensure the building is working for you and playing its part in making the business successful.
You'll need to monitor business performance in your new property and make adjustments to get the most out of your building.
9. Flexibility
Although there's no point in financially investing in a building for tomorrow rather than today, the building does need to have a degree of flexibility. Undoubtedly, the business will expand as you use the property, so you must be able to modify it if necessary. 
This could mean remodeling spaces for a more modern and inviting look or making the space more environmentally friendly or health conscious for your workers. Did you know that by simply adding a few plants to office space, you can increase the air quality?
There are many things to consider when purchasing your first commercial property. The more research you do, the more equipped you will be to find a property that suits your business needs. As you start your journey, keep the above factors in mind, and you'll find what you're looking for quickly.