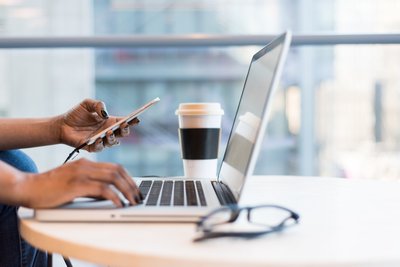 Remote working is something many businesses have had to adapt quickly in the wake of the coronavirus. It's been a lifeline for many, but for those who are benefiting from remote working for the first time, it's been a big shift, and a rushed one at that.
With more time to reflect and plan, it's possible to make your remote working processes more effective, helping you make remote working a more permanent arrangement. If there was ever a time to look at permanent remote working solutions, it's now.
So what are you waiting for? Here are some of the ways you can solve the challenges of remote working for your business.
#1 Get your tech under control
The right technology is essential to make remote working a success for your business. Not only do you need to ensure your equipment is fit for purpose, but it could mean a major overhaul of your IT systems to enable cloud working and other technology to work effectively.
Adopting new business technology brings numerous challenges, but some short-term pain for long-term gain could be worth it.
It's a large undertaking and one that can benefit from a managed IT service from Intouch IT experts. From ensuring employees have what they need to work effectively at home, to providing the most secure information management systems, there will be a lot of work to get done and ensure it's done correctly.
While this will involve some initial costs on your part, you'll be making savings in other areas to help you balance things out.
#2 Develop a new employee engagement plan
With your employees working off-site, it's important that they continue to feel engaged.
Businesses need to develop new employee engagement plans to ensure communication is clear and frequent and that teams continue to operate as a team.
There are ways you can give your remote workers a sense of togetherness, and you'll need to check in with them regularly to make sure they're still satisfied with their working arrangements.
#3 Be ready to embrace a flexible, hybrid way of working
For those who are ready to embrace flexible working, you'll have others who are eager to return to the office.
It's expected that many people will adopt more flexible working patterns, choosing to be in the office on some days and at home on others – and that's something your business will need to prepare for.
Some businesses may need to operate on a rota-based system to keep the numbers in the office down, but it could be a successful process if you decide to downsize your office premises. It's a new era for many businesses, and embracing significant change like this will take time.
For both employers and employees, remote working could bring many benefits. With a greater focus on wellbeing and mental health recently, this could be one way to help correct the balance to make your workplace better for all.
Solve the challenges of remote working for your business and get ready to enjoy a brand new way of working.