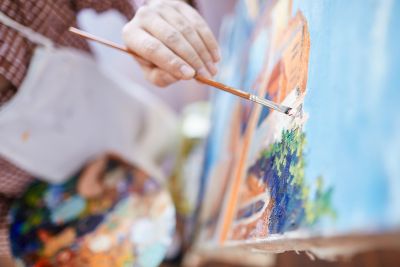 If you are looking for a new way to decorate a room in your home, a canvas print could be the perfect option.
With numerous color choices and multiple ways to incorporate your own images, you can have the perfect print in no time.
To help you get this right first time, we have compiled a list of tips to help you pick the perfect image first time around.
Consider The Format Of The Image
When choosing an image for your canvas it is important to consider the format of the image. If it is a JPEG this can lead to the image becomes distorted when resized due to the lossy compression of the image.
Therefore, making sure that the image you have chosen is in a raw format will aid you in resizing the image without any pixelation. This is key when making a canvas print as it will prevent it from becoming pixelated.
Why Not Add A Personal Touch
When choosing an image, it is the perfect time to add a personal touch to your interior design.
Whether it is an image of the family or an image of a location that means something to you, this is the perfect way to make a house a home. These can be designed using a parrotprint canvas printing and can be delivered to your home with ease, allowing you to have the perfect wall decoration for your home.
In addition, these canvas prints can be given to family and friends as a gift for their birthdays or Christmas.
Consider The Size Of The Canvas
Another element to consider when choosing the image for canvas is the size. Not only will this require the image to be stretched, but it may also require being wrapped around the edge of the canvas.
By considering the size of the canvas beforehand you can then ensure that the image can be stretched without becoming distorted. Whether it is a canvas for the living room or decoration for the spare bedroom, you can find the perfect image with ease, allowing you to decorate your home in new and exciting ways.
Look Into The Colour Theme
The color theme is also incredibly important to consider when making a personalized canvas print as you want it to work with the rest of the décor in the room.
Whether it is one of your favorite photos from a holiday or you have an image from a walk with the dogs, this can all be incorporated into your interior design to create the ultimate relaxing space for you and your family. Alternatively, there are several film posters and other designs that you can make to help you achieve your creative vision for each room.
With this in mind, there are several elements that you should consider before designing your own canvas print. Whether it is a portrait of an image of a landscape, size and format are by far the most important elements to consider.