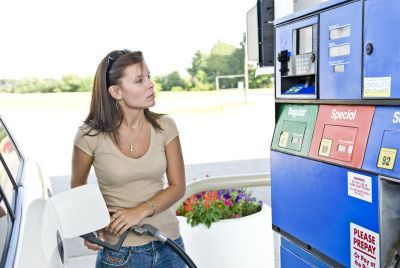 Running a fleet business is quite challenging, especially if you have more vehicles. It is best if you hire a team of competent people to ensure everything runs smoothly. You should also save on any costs that are likely to arise.
One area where most fleet companies are likely to spend a lot of money is on fuel. You might find yourself channeling a higher percentage of the profits you make each day to fuel.
Improvising proper strategies that will help your fleet company save on that is essential. One thing you can try out is the use of fuel cards. It is a payment method that allows drivers or fleet managers to purchase fuel for business vehicles only.
No cash is allowed in this payment model. Fleet companies using fuel cards are only allowed to fill up their cars in stations that are within the network of their fuel cards.
Drivers will only present their cards, which will be billed after filling their vehicles. There are several fuel card companies you can opt for. You can visit this new site iCompario that will help you identify the best. Managing fuel costs in your company will be a lot easier when you opt for this payment model.
There are several ways of using a fuel card that can benefit your fleet business. They include:
No Cash Involved
Walking around with cash is quite risky. Your drivers are at a higher risk because they can easily get robbed or lose the money in a couple of instances. The use of fuel cards eliminates the handling of cash which might prove to be very risky in a couple of scenarios.
All you have to do is load your cards with money, and they will always be billed whenever your drivers visit these filling stations.
Bonuses
There are several bonuses linked to the use of fuel cards. Most fuel card companies or gas stations that fall under their network can reward loyal clients for sticking to their services. Rewards may come in the form of points that may prove to be useful at a later stage.
You can also get a discount for every liter of fuel. You should introduce the fuel card system to your fleet to enjoy this.
Improved Financial Management
Fleet companies tend to spend a lot of money on fuel. This could, at times, be a result of careless drivers. Some drivers can opt for longer routes that will see them use a lot of fuel.
Others can engage in fishy businesses that involve siphoning fuel from the vehicle assigned and selling it to various people. Introducing the fuel card system to your fleet will ensure everything is accounted for because you will have a record of all transactions.
Affordable Fuel
This payment model allows you to get fuel at affordable prices. Most filling stations will sell you fuel at wholesale rates, and you are less likely to be affected when there are price hikes.
You should introduce the fuel card payment model in your fleet to enjoy these benefits.