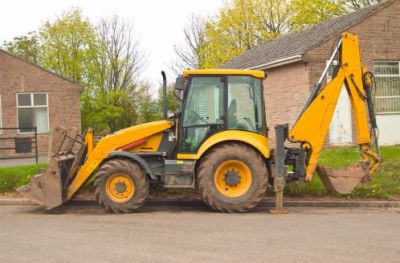 Construction is a booming business in Australia. The construction industry generates over $350 billion in revenue, producing around 8% of Australia's Gross Domestic Product. That's a whopping amount of revenue!
Construction work involves specialized tasks such as excavation, dumping, or lifting, and much more. Visit ADPGroupltd.Com to avail of these services. For all these functional tasks, steady construction equipment is a basic need.
Heavy lifting required for construction tasks is impossible with bare human effort. Hence, lifting tons of weight heavy machinery and vehicles is a critical need.
Construction equipment is crucial for all kinds of construction projects, no matter what the size is, be it smaller home construction projects or bigger commercial projects like office buildings, malls, etc. There are some pieces of equipment that are useful for both smaller and bigger projects, such as digital calipers (check out the best digital calipers before purchasing one), so it's important to know how to use this type of handy equipment.
However, there is a less glossy side to it! The construction industry is demanding when it comes to heavy tasks. There is an immense amount of work to deal with at every little and big step.
Knowing that all tasks are specific, at every stage, different equipment is required to complete it with perfection. Here is a list of some important construction equipment that is the heart and soul of the construction business:
#1 Cranes
One of the most well-known and most useful construction equipment! The base components of any crane are pulleys and cables.
These pulleys and cables allow these powerful cranes to perform integral construction jobs such as lifting and lowering loads that smaller pieces of machinery can't handle.
Besides that, these cranes are extremely helpful in moving heavy material horizontally too. Experts such as West-Trans Equipment could provide lots of information about different kinds of cranes such as
Static- They stay in the same place and are extremely stable for picking up extremely heavyweights. They move on loading trucks to go from one place to the other.
Mobile- As the name suggests, these cranes can go from one location to the other within a construction site. Mobile cranes have huge rollers that assist the crane while it is elevated to lift hefty loads.
Tower cranes- Very commonly seen at commercial sites as they are great for the construction of tall buildings like malls and condominiums.
#2 Bulldozers
This is the most trusted construction equipment and enjoys huge popularity in the construction industry. It is a strong, powerful, and forceful piece of machinery.
A bulldozer can drive and push away sand, soil, debris, etc. Did we mention it has a great grip on the ground?
With their wide tracks and broad bodies, they have a great balance even when they move on rough terrains.  They're also great for removing concrete. Before you can remove the concrete you will need to cut it.  Milwaukee Concrete Cutting Services is a great option to help you do this.
#3 Dump Trucks
At a construction site, these dump trucks play a crucial role as they are used to dump debris away and bring in new construction supplies. Different kinds of dump trucks are:
Off-Road Dump Trucks
Transfer Dump Trucks
Side Dump Trucks
Standard Dump Trucks
#4 Forklifts
Another very robust construction vehicle for inside as well as outside sites; it serves a construction site just as great as it serves a warehouse!
They help in elevating and moving articles that humans cannot move. Forklifts are a requisite for all construction sites. There are multiple kinds of forklifts, ranging from simple pallet jacks to industrial telehandlers.
It's all about their weightlifting capacity, and you could pick a model and a type that suits your commodity size range.
You also should consider the type of forklift and motor.  I need replacement parts like brushless motors then ARC Systems is a great option.
#5 Hook lifts
This is a heavy-duty collection and carrying equipment used for clutching and hoisting weights from cranes. They are highly recommended for functions like waste management and movement.
Hook lifts are trucks installed with hydraulic hoists that contain skip bins to effectively deal with simple wastes, demolition and industry wastes, scrap materials, and other recyclable materials.
#6 Excavators
An excavator is a valuable piece of equipment on a construction ground since day 1. The main parts of an excavator are a bucket, boom, dipper, and cab.
Starting from mini excavators, they come in many sizes and are brought to a construction site depending on the size of a task.
They dig holes, trenches, and make foundations with the help of hydraulic hammers that make them efficient construction equipment.