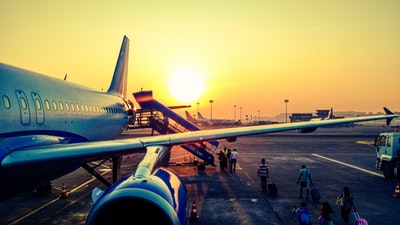 Aviation is one of the most awe-inspiring industries in which to work.
Flight has been placed on a pedestal for decades and with the advancements in aviation technology, airplanes, and transport, it has become an inspiring and aspirational industry in which to secure a job.
College leavers who want to work in transport can often struggle to find a role in aviation as it is so competitive. Engineers, finance specialists and highly skilled manual workers are keen to get in on the aviation action.
The Air Transport Action Group suggested that nearly ten million jobs were supported by the aviation industry across the globe. It is not impossible for you to get in on the action. Take a look at why you should consider starting or switching your career to the aviation sector.
See The World
Depending on which sector of the aviation industry you choose, you may have opportunities to see the world. If you adore scratching your wanderlust itches, immersing yourself in new cultures and observing new vistas, aviation affords you the opportunity to get your travel kicks.
As a pilot, you may work for an airline embarking on long haul flights weekly. This can give you the chance to see the world in a way that someone working in a home-based industry wouldn't.
Even if you don't work directly for an airline traveling the world as a cabin crew or a pilot, you can still receive discounted flights if you work within the aviation industry as a whole.
Many airlines even have agreements with one another to create an industry-wide discounted tickets program. It doesn't matter which airline you might work for, you get access to the flights from many different providers.
Having the chance to have favorable financial options when it comes to air travel can open up the world. If you fancy heading to Peru to trek the Inca Trail, you can. If you want to head to Iceland to see the Northern Lights, you have the chance.
And if you fancy a two-week break to the Maldives, you can go for it. This benefits your mental health and can keep your work-life balance on an even keel. This is at the center of the aviation industry.
Having the chance to travel will also keep you refreshed and productive when you do return to work within your aviation role.
Manufacturing
If you want to get in on the aviation action from the get-go, you might be keen to take a hands-on role in designing the aircraft. Being part of a manufacturing environment can be exciting.
You may find yourself using your engineering skills to tackle problems in the design process. Perhaps you are keen to work on the aeronautical engineering aspects of aircraft design. Just like cars have automotive plants, aircraft have aviation plants, albeit larger.
Being part of a manufacturing plant means taking on a role to ensure that orders for aircraft are fulfilled for governments or airlines.
You may choose to be directly involved on the floor. This could mean controlling and being in charge of technology, producing components for engines, or outsourcing the investment casting for bespoke metal parts needed for safety adherence.
Or you may choose to be a behind the scenes individual to ensure that aircraft are being built to budget and within a set timescale.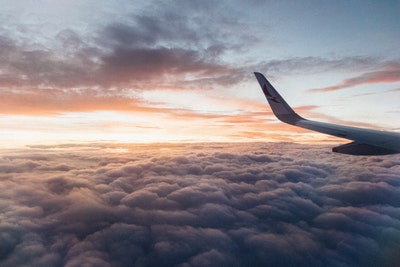 Airports
Working within an airport can be a stressful yet exciting career. You may choose to work for an airline on the ground in a customer service role. Or perhaps you'd prefer to be part of the logistics function sorting out baggage check-ins or being an air traffic controller.
Many of these roles are highly pressurized. As an air traffic controller, you will be in the tower, and it is your responsibility to ensure that aircraft land and take off safely. The job involves maths, problem solving and teamwork to ensure that the traffic in the air doesn't build up and that you can transport people across the globe safely.
Whatever role you seek within the aviation industry, you will have opportunities to develop and excel within your career.
Scaling the career ladder is fairly competitive. However, you can take on professional development, more responsibility and hone your skills and resume to make yourself an attractive candidate. Air travel is becoming more popular as people travel more for work and pleasure.
If you want job security, a fun and challenging environment, and sound career prospects, then take a flight into the world of aviation.