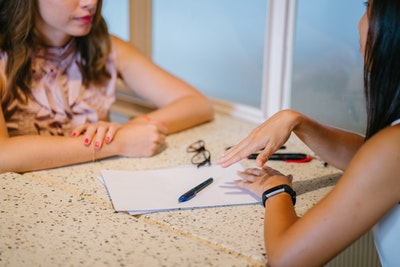 Job interviews have always been stressful but now that we're readily approaching the other side of the 'new normal', things are probably going to be even more stressful going forward.
With so much competition now flooding the jobs market, it's never been more important to be prepared for your interview.
But what should you be doing before a job interview to try and make sure you're the best candidate you can be.
Researching the company
Who are you applying to work for? Because if you know anything about the business, why should they want to know anything about you?
Before the interview, do some digging into your potential new employers. What do they do, where are they on their journey, and what is their company culture like?
Thankfully, the internet and social media have made this aspect of job interview preparation a lot easier.
Researching the job
The role itself also deserves a little further research. Go through the job description and make a note of the qualities that align perfectly with your skills and experience.
The more you know about the job, the more questions you'll also be able to ask the interviewer. If you can ask just a few considered questions during your interview then you'll make a major impression.
Doing a practice run
It's worth doing a practice run to make sure you know where you're going and how to get there. This might sound like paranoia talking but it's so easy to get swept up in the nerves on the day and get confused.
If you're traveling in comfort by Grand Central Rail, you might even have some time to prepare some questions that you want to ask the company, perhaps ones that will help you to make a mark on them.
It also can't hurt to do a few mock trials of the interview itself.
Preparing answers to the questions you'll definitely be asked
There are certain common interview questions that you'll always be asked, regardless of the company or the role. Popular ones include "why do you want to work for us" and "tell us a little about yourself."
These are perfect catalysts that allow for any number of responses so plan for them and have your answers prepared. But not too prepared. You'll also want to ensure you've memorized your CV and can pick out relevant parts of it when asked.
Selling yourself
This isn't something that comes naturally to everyone, of course, but in this climate, employers are looking for individuals that know their value.
Now is not the time for modesty and if you have metrics to reinforce your claims then don't be afraid to print them out.
Because the jobs market has never been more competitive and that hunger and drive are what's going to put you at the top of the pile.