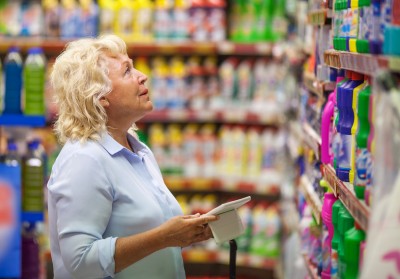 Living in a home with a family means that you need to take action in order to keep money in your savings account for emergency situations.
Without the extra funds available, you will be left with no way to support your family in a time of need. Emergencies can pop up at the most inconvenient times and you want to be ready when they do.
In order to help yourself save money, you can start by creating a budget for you and your family, taking out a loan if circumstances call for it, and cutting back on your food costs by eliminating fast foods and restaurants.
Once you notice the amount of money you will save from these money-saving ideas, you will start contemplating ways to put away even more money in your savings account.
Keep in mind that once you start getting in the habit of budgeting, it is important not to stray away from the plan as spending money is much easier than saving.
#1 Taking Out a Loan
Although taking out a loan is not something we all want to do, sometimes it is necessary for us to take action on in order to remain within our budget and keep our bills paid and food in our children's mouths.
When you take out an online installment loan, the fastest way to pay it back is to add the monthly cost of your loan into your budget and bills. This way, when it is time to make your payment, you will have already calculated it into your monthly expenses.
Not doing so will only leave you draining your savings once again to make sure that your loan is paid back on time without any further late fees.
#2 Cut Down on Food Costs
We all love to go out to eat with our family and friends, but sometimes it just doesn't fit into our weekly or monthly budget plan. Instead of spending a fortune at your favorite restaurant, try picking up something at your local grocery store for meals.
Another great idea for saving money with food costs is to create a weekly plan and shop using coupons so you can save more money on your grocery bill.
Before creating your list, be sure to check out any weekly deals on the flyers to see what products you can save money on and then place that money right back into your savings where it belongs.
Once you start skipping fast-food chains and restaurants, you will start to see a great increase in your savings account funds.
#3 Creating a Household Budget
Creating a budget within your household is one of the greatest ways to make sure you always have the extra money you need in your savings account.
In order to create the perfect budget that will allow you to save, you will need to take all aspects of your household into consideration, including food, cellphones, internet, recreational activities, and traveling.
Just by cutting back slightly in all of these departments, you will allow yourself and your family to save money you may need for emergency situations. When you are creating your new budget, be sure to post it in an area you commonly look to keep your mind on your budget at all times.
Saving money should never be a struggle as long as you are aware of ways to take out a loan, budget, and cut down on food costs. Just doing these three simple things can help you and your family put away money you could possibly need for emergency situations, holidays, or even a much-needed vacation.
As soon as you start seeing your savings increase, you will find yourself racking your brain for more ways to save money on your household.
As your savings account grows, you will know that you have money for important situations that could potentially save you from going deeper into debt with monthly bills.
Before you take out the last of your money in the bank, be sure to ask yourself if you have taken all the right steps to budget and cut down household costs.