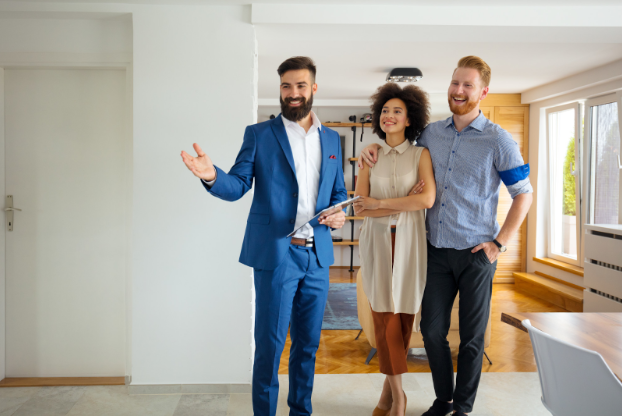 In 2018, over 5 million homes were sold and bought through the National Association of Realtors.
Realtors are professionals that aid you throughout the process of getting a new home and selling your current one.
Because you will be working with an agent as a team, you must find a good one.
Continue reading to discover how to choose a realtor to sell or buy your home, along with red flags to watch out for.
Go Online
The internet is full of information to help you when finding a realtor for selling or buying your home.
Social media, websites, and ads are constantly promoting real estate agencies and can be one of the easiest ways to find someone. Be sure to utilize company reviews that can be found on websites like Google and Yelp as well.
Some companies may have you answer a short survey that helps identify your needs, to help match you with a realtor. This can help save you time and let the company know your priorities.
So whether you're looking for houses for sale in Holmdel NJ or in San Deigo California going online is a great way to see what's out there and who could help you find what you're looking for.
Get a Referral
Asking co-workers, family, and friends is an excellent way of finding a good real estate agent.
Anyone that you know who has sold or bought a home will likely have a referral or some other form of advice to help you. Don't forget to interview these referrals, just because they worked well with a friend, doesn't make them a perfect fit for your needs.
However, more often than not, referrals aren't disappointing and they allow you to find out more information on a candidate before meeting them.
Interview at Least Three People
There are over 1.3 million realtor members in the United States to choose from — don't settle.
Interviewing at least three people is highly recommended. Only interviewing one person may put you at the risk of settling and not getting the best rate or value. Having three people to choose from will give you flexibility and the chance to make the most beneficial decision.
Even if all of your candidates have the same background and experience, their personalities will also be a factor to consider.
Follow Your Instincts
One of the best tips for finding a good real estate agent is to follow your gut.
Once you start working with a realtor, you will become a team, and trusting them will be necessary. Try finding an honest and genuine realtor that is fully transparent.
The more open your agent is with you, the more comfortable you will feel working with them. It can also help them identify your needs quicker. Don't go with an option that makes you stressed, overwhelmed, or nervous.
Research All Options
Don't be afraid to research the realtors that you are considering hiring.
Researching your options can help you identify lower prices, better service, and quality homes. If your candidates offer you a referral list, you should call the referrals. This saves you time and gives you testimonials of the company and its benefits.
Without doing thorough research, you may get stuck paying extra fees or services. Avoid signing a contract before fully reading it.
Consider Their Experience
Experience is extremely helpful when determining which realtor to go with.
Many people think that the number of years is most important, however, this is not always true. Someone could be a realtor for 20 years but only do it as a part-time job, while other candidates may have worked 5 years but gained more experience.
This is the part that interviewing the candidates is important. Don't be afraid to ask them to elaborate on their experience and ask for references.
Many times you learn more about the agent and other ways they can help you when you find out their full work history.
Realtor Red Flags
There are many signs to follow on how to choose a realtor to sell a home. But what about the red flags that come up?
If you are interviewing a candidate who does realty as a side or part-time job, you may want to look for other options. Although they may be good realtors, they likely won't be able to keep up with the market as well as full-time agents do.
It is also a red flag if the realtor appears to be ingenuine. You should feel comfortable speaking with them and talking about other options. If they do not appear to have your best interest at heart, they may put you in a position you don't want.
Another sign that you should find someone else is if your agent has a hard time sticking within your budget.
Your budget was set with thought and care. If they ignore the budget and are trying to push you into more expensive options, you should first speak with them. If that doesn't change things for the better, you may have to part ways.
Learn How to Choose a Realtor to Sell Your Home and Start Packing
Utilizing this guide can help you determine how to choose a realtor to sell or buy a home.
Going online, getting referrals from friends and family, and looking at reviews are great ways to find an excellent realtor. Don't be afraid to settle. Interview all candidates thoroughly and select from at least 3 different people.
Avoid realtors that have difficulty following your budget, are ingenuine, and dishonest.
Be sure to check out our blog for the latest tips and trends in the real estate business that can help you find your new home!