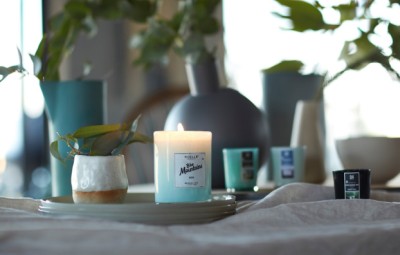 Ever dreamt of owning your own food business?
The statistics are daunting, up to 60% of restaurants close or change ownership within a year, up to 80% do so in five years. There are many reasons why the statistics are as high as they are.
Location is Key
One of the biggest reasons is the location. As with homes, it's all about location, location, location. Poor visibility, no parking, no foot traffic, these are all elements to consider when doing your research.
Even if the food is incredible, a bad location will still drive a business into the ground. Don't just take on a lease because the price is right. Consider how your customers will see you, park at your place and just randomly walk in.
Poor Management
Another reason why restaurants fail is lack of involvement from the owner and assigning poor management. As an owner, especially a starting one, means you will need to be in first and out last.
Even if you are not cooking the food yourself, try to make sure all other elements of the restaurants are running smoothly. Work together with your chef, not against.
Even if you have the luxury to hire somebody to take care of general management, make sure they are a seasoned professional in the food industry. Check in regularly with them to ensure they are on task.
Excellent staffing doesn't come cheap, and in most cases, you shouldn't go for the cheapest. More restaurants fail due to poor management rather than just a mediocre chef.
Cashflow Skills
A lot of restaurants also fail due to poor administrative and cashflow skills. There are taxes, suppliers, landlords, and, of course, staff to pay. Then there is gas, electric, and water.
There are licenses to sort out. And of course, you will need supplies such as cooking ingredients and cleaning items to purchase.
If you are not one for accurate accounting and inventory management, you should find someone who will do it for you. It's very much recommended you find a good accountant who can take care of this end of the business.
In front of the house, you will have to make sure that every guest feels that they are getting the best service possible. The food can be great, but it's easily spoiled by inattentive staff or plain rude.
If your front of house staff can't afford the time to provide excellent customer service, they might be overstretched (which is usually a good sign) but you will have to hire more staff.
Atmosphere
Another eye-sore that spoils appetites are the surroundings and ambiance of a restaurant. The best restaurants have interiors that are striking and cohesive, but not so much they become distracting from the food, or in the worst-case scenario, seen as a poor substitute for good food.
As an owner, you will need to get involved with design choices from the restaurant table bases to the wallpaper/paint and ornaments. It helps to hire a seasoned designer. One thing to consider is that restaurant interiors need to be durable, easy to clean and have an excellent price-quality point.
Once you consider all these points, all that rest is making sure you have a great menu that suits the area and palette and start making random walk-ins regulars!
Are you trying to succeed in the food industry?