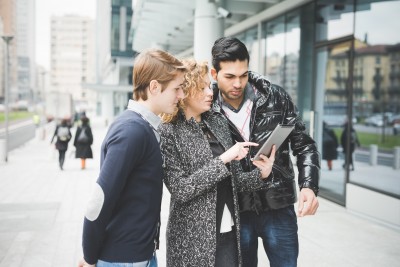 You might be happy to learn that kickstarting a business online doesn't need to cost the earth. What's more, the process of launching your new venture can be relatively straightforward with a little know-how.
While your startup costs will be determined by your business and industry, there are some essential services you will need to invest in to get started.
If you want to factor in every potential cost when developing an internet business, check out the following advice on how to budget for your online venture.
#1 Register a Domain Name
A domain name will serve as the online address for your business. Thankfully, when choosing the right provider, you can select an affordable, reliable domain that won't drain your finances. In most cases, you will need to pay a fee upfront for a domain name, which you can then renew each year for a fixed amount.
However, aim to keep your domain name short and clear to help your visitors to remember your URL. If you are looking for assistance on how to get started, find out more about the domain registration process.
#2 Web Hosting
Most domain name providers also offer affordable web hosting services, too. The cost of the hosting will be determined by the package you choose, and you should pay a little extra if you expect to generate a considerable amount of traffic each day.
Typically, you can pay a fixed fee for web hosting once per month or per year, depending on your preference and/or web hosting provider.
#3 Custom Web Design
While there are many great website themes and templates to help you get started, a custom website will ooze professionalism and individuality. To ensure you develop a design that rivals your competitors and boosts your site's trustworthiness, it might be beneficial to hire a professional web designer.
For a few hundred dollars or more, you can tweak or change a website template to create an attractive, easy-to-use site that will make visitors want to browse through your pages and buy your goods and services.
#4 Marketing Campaigns
Thankfully, there are numerous platforms online that could help you to reach your target audience for free. For example, social media will provide companies with direct access to millions of potential customers. However, you'll need to commit a substantial amount of your company's time to develop engaging posts that convert users into customers.
If, however, you have a little more wiggle room with your finances, consider allocating some money towards the following paid marketing tactics:
Pay-Per-Click (PPC) ads
Search engine optimization (SEO)
Content creation
If you have next to no experience with any of the above tactics, reach out to a reputable digital marketing agency to select a marketing package to suit your budget.
As you can see, running an online business doesn't need to cost a significant sum, and you can also scale the above services to complement both your company's needs and finances.