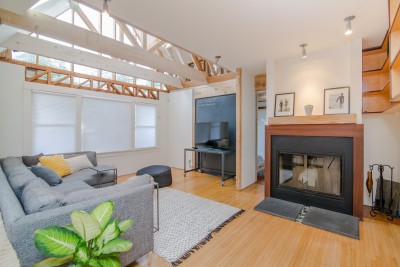 When you are in school no one tells you that you're going to pay a decent amount in taxes, they don't tell you how to do your accounts if you are a freelancer and no one explains how you are supposed to buy a house.
You need to find a trustworthy company to work with like McGraw Realtors to guide you through the process.
But what else can you do to make a move from your parents or rental, to buying your own home?
#1 Budget It
We all wish it were as simple as getting a mortgage and then furnishing the place. But there are more costs that you might have considered. There will be a mortgage arrangement fee, which is typically around 1k. Most of the time you won't get this back, even if the house falls through.
The valuation fee is another cost tacked on, the lenders will charge to have someone value the property. Expect that valuation cost to be around 500-800, and may vary depending on your purchase price.
Stamp duty is typically on any home over a certain amount which may vary and is worth asking about in advance. Surveys cost in the region of 4-7 hundred, and you might need multiple before you manage to close on the property.
Then add on removal costs, repairs, decorations, furnishing… and the price of a house is not just the number you see on the For Sale sign.
#2 Clean Out
While you are still looking for property start clearing the clutter out of your current home. Begin to think about how much room they take up and how much extra they're going to cost you to move. Check out Marie Kondo for great tips and cleaning, tidying and organization.
No one wants to get rid of everything they own, but for the sake of keeping your new home clutter-free, it's worth it. And you might just make some cash on the way by selling your goods.
#3 Visit
Head to a few different areas at different times of the day. What looks excellent in the morning, might be party central at night. Walk around on foot, talk to people, drive around a few times too. Check out the local parks after dark, and have a coffee in the nearby cafe.
Check out a couple of websites, many will list the crime rates, school scores, and other things that you can expect. If you are feeling even braver, and really want to know more, knock the door of those that might be your neighbors in the near future.
Ask to view the property at least 3 times. Try to get these at different times of the day too. Bright light makes spotting issues much easier, but you'll get a better idea of traffic and general living noise if you go back on the weekend and in the evening too.
Ask These Questions:
How many times has it been viewed?

Has it had many offers?

How long has it been available?

Can you see the certificates of gas and electric checks?

How old is the plumbing?

What about the wiring?

What is the parking like?

What else could be included in the sale? Curtains? White goods?
#4 Take Photos
The photos on the website are taken by a professional and edited to make the property look bright, big and airy. So take your own photos for comparison.
You might want to ask before you start taking pictures, but don't be worried about asking.
Check List:
Check corners of rooms, around windows and doors and inside cupboards for mold and damp

Look up to see cracks and any leaks

Open and close each door and window. While you're at it all of the kitchen cupboards too.

Turn on and off each light switch in the place. Turn on the gas cooker. Flick and test all of the switches you can.

Count all of your outlets. If you have a large room with two power outlets, imagine how messy all those extension cables will be, or the rewiring you'll need to do.

Flush toilets, turn the showers on, run the taps if there is a tap outside – turn that too. Check the hot tap and see how long it takes to warm up.

Ask to have any heat sources demonstrated too. The radiators turn on, and fires should be lit also.

Lock and unlock all the doors.

Check your phone signal in each room too.

Talk to the current owner. If you don't feel comfortable around them or feel off with the information, they have given then just walk away. The fees you could lose are pretty hefty.
When you walk around the house, you can think of the potential too. The flowers you can plant, where the bookcase will go. Imagine yourself living there.
What are you doing to buy a house?