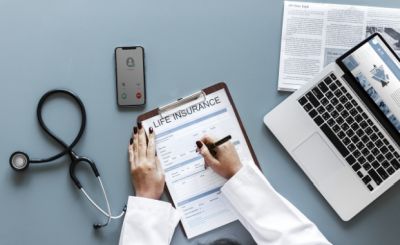 Getting a life insurance policy can be nerve-wracking. But what's even more nerve-wracking than getting one is choosing where to get it from. You are, after all, going to be placing your hard-earned money into the hands of some faceless conglomerate who will invest it in something like the stock market in the hopes of making it grow, all so you can have a secure future.
Unlike other insurance policies, like auto or homeowners' insurance, life insurance policies work a little bit different in that they rarely ever get used in the lifetime of the policyholder. Usually, claims for life insurance policies happen only when the policyholder passes away. Truth be told, it's usually the beneficiaries of the policy that will benefit from the insurance (hence the term 'beneficiaries').
So it's important that you understand what you need to look out for when shopping for a life insurance policy. Doing your homework (i.e. looking up life insurance companies, figuring out what life insurance policy works best for your needs) and putting in the time are all important to come to a well-informed decision that you will not regret down the road.
It's also important to compare life insurance companies so you get to see how they stack up against each other.
#1 Financial Stability
One thing you must absolutely avoid is life insurance companies that do not have an ounce of credibility to their name or background. That's why it's important to know how well a company will be able to meet their obligations to their many clients now and in the future. Independent financial rating agencies provide a good measure of any life insurance company's financial strength.
Financial rating agencies like Moody's, Fitch Ratings, and A. M. Best provide a rating based on their own rating standards, but they usually look at things like the life insurance policy's business profile, operations performance, and of course their financial strength.
Checking out a life insurance company's rating from these third-party agencies will help you determine whether it's worth getting insured with them. Ideally, you want your provider to have top ratings on their charts.
#2 Consumer Approvals
Knowing how a life insurance company stacks up against financial rating agencies is one thing, but it's also important to know what a life insurance provider's clientele have to say about their experiences.
Customer experience is one of the best ways to tell whether a life insurance company is good or not. Having good customer service means that clients experience little to no hassle when processing claims or collecting their money.
And in this digital age, good customer service also means access to their accounts and customer assistance anytime, anywhere through online options. A good life insurance provider should have few to no customer complaints and have an online portal for clients to access.
#3 Policy Features
After determining how reliable and stable your life insurance company is, the next thing you want to know is whether their policies match your wants and needs. One particular thing you want to be on the lookout for is the flexibility of your policy.
Certain life insurance companies allow policyholders to convert term life policies to whole life policies later down the road. If that's something that tickles your fancy, you may want to find a provider that will allow you to do that.
What are you looking for in a life insurance provider?