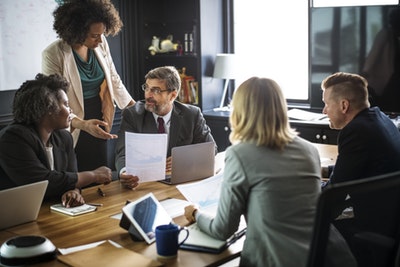 If you want your company to succeed, you've got to put some of your time, attention, and money into helping your employees to succeed.
The greatest asset your business has is the staff that you've chosen to represent you and your products or services. Because of this, their improvement and advancement is ultimately the improvement and advancement of your business, too.
So to help give your team members all they need to achieve greatness and move beyond where they presently are so that your business can do the same, here are three tips for helping your employees reach their full potential.
#1 Give Them A Chance To Be Trained and Mentored
While your staff can learn many things simply by doing the work that they've been hired to do, Bob Willumsen, a contributor to Forbes.com, shares that in order for an employee to truly reach their full potential, they should also have the opportunity to be trained or mentored by a more experienced professional.
This type of training and mentorship can be done by you personally, by respected individuals within your field, or by people who serve in a complementary capacity to your business.
By going beyond what's typically learned on the job, your staff will be able to see a greater picture of what's possible, learn more about repairing or troubleshooting problems and realize all the potential opportunity for growth within themselves.
#2 Bring In The Right Managers
Part of having successful employees who move beyond where they presently stand is choosing managers who can help to bring the best out of their direct reports.
According to Marcel Schwantes, a contributor to Inc.com, you need to have managers within your organization who know how to motivate and inspire people, not just promote workers who've proven themselves to be effectively ground-level employees.
It takes some specialized skills to be a good manager, and some of these skills make it easy to encourage people to reach their full potential.
#3 Rethink How You Assign Tasks and Projects
In order for members of your staff to expand themselves, they have to be given the right situations for this type of growth to take place.
To help with this, Dan McCarthy, a contributor to The Balance Careers, suggests that you learn how to give work tasks, assignments, and projects that will help your team stretch.
While you shouldn't give them something that you feel confident they will fail at or that they're just not equipped to handle yet, giving them opportunities to push themselves beyond what they think they're capable of can show them just what they could accomplish if they pushed fear and apprehension aside.
If you want your employees to reach their full potential at work, consider using the tips mentioned above to show you how to can help them achieve this.
What are you doing to help your employees reach their full potential?