"Find out what you like doing best and get someone to pay you for doing it."  Katherine Whitehorn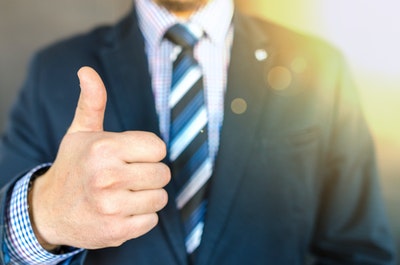 The professional world looks captivating from the outside, but once you enter this world, you see the struggle and challenges it carries for you.
Whether you step towards the business line or sticking to the 9 to 5 job pattern, challenges are everywhere. Therefore, make up your mind, learn to deal with the obstacles, conquer them, and see yourself growing as an unstoppable professional.
When working like a pro in your stream, you need to have the best confidence level possible. This can be considered as the base of any professional journey. Before you step into the professional stream you have been waiting for, keep a check on this success mantra –
'50% adjustments with office culture + 50% professionalism = 100% job satisfaction and success.'
This is a tried and tested way of achieving successive growth in what you do. Initially, you may find it challenging to cope with this mantra, but you can witness progress within you once you have started to keep things straightforward.
Entering into a profession
Many consider this phase a new challenge, while others see it as a new journey with countless opportunities. It all depends on your perspective towards life.
Entering into a job after completing your care-free college years sounds like a daunting task. Fortunately, there are several ways to deal with these challenges and overcome them.
So, let's not waste any more time and surf through all these ideas to make a difference in starting your career successfully.
Tip 1 – Get ready for the interview
The standards of interview procedures have changed dramatically over the past few years. The primary reason is competitiveness. With every passing day and year, organizations' work policies and demands and the business world are accelerating. As a result, candidates are finding it difficult to crack interviews and make a solid place in the industry. Therefore, it is advisable to brace yourself for the interviews first.
Read about everything possible and leave no stone unturned to get your dream designation and job. Start with preparation work with understanding your chosen industry or domain and learn about the basic responsibilities required in the designation you are applying for.
Search for all interview questions often asked by the interviewers' panel of MNCs or top-notch companies in your vicinity. Seeking information this way will help you boost your confidence level, and that's the key to getting your dream job.
Tip 2 – Write a kick-ass CV
Be your brand ambassador and represent yourself as a personal brand in all manners. Your everything from the resume to communication skills should be captivating enough for the existing professionals to see hope in you.
If you think you can't come up with a good CV justifying your incredible skills, then seek professional CV writing services to get the ball in your court. Such services are helpful to ensure a robust resume ten folding your profile's credibility.
Tip 3 – Be wise at work
When entering the work grounds for real, you may end up witnessing some work battles or cold wars at the workplace. This is common for experienced professionals to deal with, but you may find it awkward to handle initially.
Here, you need to be sound enough to judge how such frustrating circumstances can be avoided. Learn to maintain productivity and sanitary at work to help you work with utmost concentration while preventing you from becoming a part of such messy incidents at the office.
Tip 4 – Work on your time management
This is a common challenge that almost every newbie experiences. Many companies tend to pressure newbies with more than expected workload to set their work standards high.
This technique is found helpful to make employees more productive than expected. And as you can't refuse to take up tasks in your initial phase, learn to manage the time accordingly.
This is the only way out to keep up with your progress without hampering your mental peace.
Tip 5 – Say 'NO' too early demands
Many newbies commit this blunder sooner than expected. Whether it's an MNC or a start-up venture, no organization tends to offer newbies leniency to remain in their comfort zone at the workplace.
This makes adjusting to the new life difficult for new joiners. As a result, many newcomers to the office world tend to demand relaxation, putting a significant question on their professionalism.
Believe it or not, this can be a significant mistake in your life, ending up your career in the second moment. Therefore, give some thoughts to your demands before expressing them in front of the HR or management team.
Tip 6 – Learn about healthy boundaries
The above point does not mean settling for anything that is beyond your potential. And that's why it's necessary to be familiar with healthy boundaries at the workplace.
This career tip can make everyone aware that you have the potential to speak against what's not acceptable at all. Healthy boundaries are all about setting a benchmark of what is acceptable and what is not. This can be regarding work or behavior with colleagues.
For instance – You can communicate your thoughts about the work hours, the number of work hours you are comfortable with, etc. You can directly convey such concerns to the HR department and remain clear about the work policies right from day one.
Tip 7 – Contribute to the healthy work environment
The corporate world encompasses employees of different nature and behavioral traits. Rather than being the talk of the organization, pay attention to your work and be a contributor to a healthy work environment.
The final line –
Starting your career encompasses entering an organization and dealing with several challenges of the corporate world.
Initially, this journey may look like a daunting task to deal with, but with growing years of experience, one can be sound enough to manage and grow in it.
All you need is to work on the weak points and convert them into your USPs. All of these factors may require joining hands with the professionals of this industry.