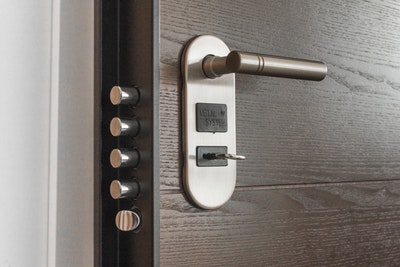 Are you looking to buy a home security system? Hope this article finds you on time. Because we delve deep to bring you all the information you need to avoid making severe blunders many have made before.
With someone breaking a home every 13 seconds in the US, the kind of home security you buy could as well decide whether your home will be safe or not.
Remember, the best home security solution is one that works always to protect your home regardless of the circumstance.
#1 Burglar Alarms vs. Home Security Systems
Many people confuse burglar alarms to be part of a home security system. A burglar alarm is essential for alerting you or the security agencies that there's an intruder in your home. It secures entry points into your home by using sensors that communicate with a command Centre or a control panel installed in your home.
Home security goes further to warn you of environmental dangers such as flooding, fire, the presence of carbon monoxide, and much more. Hence, before you buy a home security system, you'd better know what you are precisely buying.
#2 The difference between wireless and hardwired home security system
Differentiating between wireless and hardwired home security systems is of utmost importance. Hardwired systems entail drilling into the walls to run cables.
Such an installation is expensive and time-consuming, A wireless home security system, on the other hand, has no cables to run, and thus you can do it yourself and save money.
#3 Does home security include valuable protection devices?
It's good to know whether the security system you buy comes with asset protection devices. Such devices are essential for alerting you in case anyone tampers with your valuable assets like jewelry.
And the goodness about is that you need not stay in the house to ensure a visitor or handyman does not steal your valuables. You can go to work and still get notification of any tampering.
#4 Live Views versus recorded views
Another critical issue to consider is whether you need surveillance cameras that provide you with live video or recorded video.
In case you require a live view, you will have to go for Internet Protocol (IP) cameras.
However, if you are ok with viewing the videos later, a DVR system will suffice.
Another way to know if burglars are watching your house is to know how they act.  In fact, burglars always ring twice before they decide to enter.
#5 Do you need monitoring?
You can consider whether you will require monitoring.
Though it'll cost you extra money, the monitoring company will be on alert around the clock.
Should an incident occur, they act quickly to notify the police or the fire department.
#6 Shop Around
Lastly, we'd advise you to shop around before settling on any home security system. The prices and offerings are not the same.
In conclusion, we'd say that the above points will come in handy when you set to buy home security. However, when it comes to home security, it's never a size fit scenario.
Everyone has unique home security needs. And so a company that customizes your home security needs deserves a chance.
Are you thinking about buying a home security system?