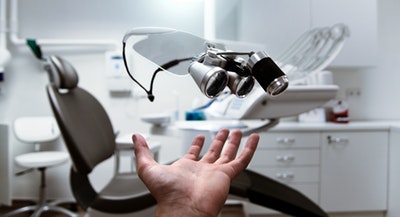 Starting your own business can be incredibly rewarding. When you've always wanted to own a company, and you've had entrepreneurial dreams for quite some time, it can be incredible to realize that your dreams are about to come true.
When your business is set to be based in the healthcare industry, that can feel even more exciting.
A lot of the time, when you follow a healthcare career path, you often believe that you're going to be working for a company for the rest of your life – or even the government.
And that's okay, you're happy to do that to follow a career path that you care about, but when you realize that your dreams can be made into a reality, there's no other feeling like it.
Rather than change careers, you'll find that you're able to stay on the same path, but create a company that you love at the same time.
And if this is something that you really want to do, whether you're a doctor, a nurse, or an administrative professional, you can. You just need to make sure that you get your plans together in the right way.
So let's take a look at the five areas you need to cover to get your healthcare company off the ground.
Planning
First off, you're going to want to make sure that you start your business planning early. It's crucial that you get this right in order for your business to be successful.
What To Include

Right now, you're probably wondering just what you're meant to include in a business plan.
After all, you're a healthcare professional – you may not know the first thing about business right now. Luckily for you, there are plenty of business plan templates online that you can look to use.
By taking a look through, you'll see that you need to lay out your plans for the business in terms of your goals, what you want to achieve, and where you see this going.
The Research To Do
A huge part of your planning process is going to be your research. As you flick through the templates, you may realize that you don't have all of the answers right away – and that's okay.
Because this is why we do market research. This is where you're going to take a look at who you're targeting and where your business idea is going to fit into the market. Then, you'll be in a much better place to fill out the business plan.
Sales & Growth Forecasting
It's also important for you to be able to project what sales you're looking at. Essentially this is an educated guess. You'll use your research and your goals to create a forecast that will be the base of your business. By getting your sales, financial, and growth projections in place, you can then move on to the next phase.
If you need help with getting more sales and advancing the growth of your business, then check out Sandler, a world-class business development company that specializes in virtual sales training.
Funding
Due to the nature of the company that you want to start, it's safe to say that you're going to need to secure funding. So here are three crucial elements to help you get this right.
Finding Investors

For some, finding investors will always seem like a lot of hard work. However, it doesn't have to be. Sometimes, being able to find investors is the easy part – it's landing them that is the tough stuff.
So, while you may be able to find investors readily available, you're going to want to go after them carefully. Do your research and be sure to find an investor that you feel will be great for your business idea, as well as interested in it.
Then, you'll have a much better chance of this working out for you.
Knowing How Much You Need
When you're pulling everything together for your meeting, you need to know everything like the back of your hand.
Not only your projections, your growth plans, and financial data like how long you will take to break even, but you also need to know how much you're asking for.  Whether you're a buyer or seller, Stoneridge Partners can ensure your healthcare merger & acquisition is a smooth transition.
For a lot of people, this can seem intense. But you have to be able to go into this meeting confidently and know exactly what you want to get out of it.
Scoring A Deal
Finally, you also need to know what you expect from investors. Get together what you're offering them, and what you see their role as. If you're confident in what you want, you'll be seen as a venture worth investing in.
Staff
Next, you're going to want to work out exactly how you're going to bring your staff in, who you need, and how this all plays into your business goals.
Hiring Staff

When you're creating a healthcare business, such as a doctor's office, a therapy center, or a dentist's, you know that you're going to need staff. Even if you're going to be the primary doctor, to begin with, you may still need a nurse, an assistant, a receptionist, and other support staff. So you're going to want to hire staff that will fit with your business goals and thinks about sourcing the right people right away.
Providing A Service
When it comes to providing the right service, you're going to want to make sure that you have some training in place. When it comes to healthcare, your service is your business – so you can't afford for this to be subpar.
Set your standards and make sure that you bring in the right training so that your staff fit with your business aims and values.
Uniforms
Finally, you're going to want to get your uniforms ironed out too. Presentation and image are everything. If you want to make the right impression, you have to make sure that everyone is well-dressed and presentable.
Whether that's in scrubs from somewhere such as Wonderwink Scrub Shop or business suits. By getting these in place, you know that your service is packaged and ready to go.
Equipment

Then it's on finding and securing the equipment that you need. You should have already worked out what pieces your business needs to operate, now it's time to get them.
Choosing Your Location
First and foremost, you are going to want to make sure that you have sourced a location. Although this isn't quite classed as equipment, it is still covered as one of the main things that your business needs in order to operate.
This will also determine the amount of equipment that you can bring in – particularly when it comes to things like beds and chairs for patients. Because you will find that your location will determine the number of patient rooms that you have, and vice versa. So take your time on this step.
Sourcing Equipment
Now, you're going to want to bring your equipment in. Finding suppliers may be a difficult part for you, but it's not impossible. You'll likely know which brands you want to go for, and this will then help you to find the suppliers. Again, be sure to do this ahead of time so that you can get your offices set up and ready to start a business.
Deciding On The Scale
Finally, you should also think about how much stock you're going to get. Because if you're going to grow quickly, you may need to supply those additional offices and rooms to be ready.
Or you may just find that ordering larger quantities of supplies like gloves will suffice.
Customers

Finally, you need to think about how you're going to get your customers. This involves raising awareness of your business and providing a strong offering, as well as keeping your customers happy when you do land them.
Marketing Strategy
Your marketing strategy is just as important as your business plan. It's something that you can't ignore, nor can you just throw something together and hope for the best.
Instead, you need to work with some really strong healthcare marketing ideas so that you can establish your business in the best light. The sooner you get this plan together, the quicker you can start promoting your business and drumming up customs.
Sales Tactics
Marketing is just one half of the puzzle, the second is sales. Because once you've raised awareness of your business with your marketing, you then need to secure the customers and make the sales.
For this, you'll want to be confident in your abilities, and make sure that your service and pricing are in line with what your target audience is looking for. A little sales training here may help too.
Customer Service
Finally, you're going to want to make sure that your customer service is second to none. You're a new business, so having subpar customer service will only harm your business. You need to make sure that you stand out from the competition, and your customer service can help you to do that.
These strong healthcare customer service ideas can help. By applying your own skills and experience with high standards, you should knock this out of the park every time.
So are you thinking about starting your own help care business?