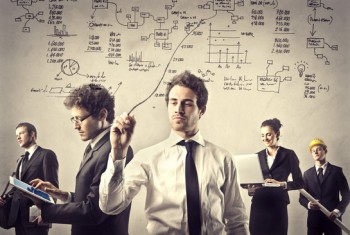 Setting up a small business can be a bit overwhelming. Becoming a small business owner takes more than simply filling out some forms and filling them at your local county office.
Choosing your business name, setting up your business accounts, registering your business, and a myriad of other details are all needed before you can even open your doors. Before you start second guessing your decision to become the owner of a small business, know that while it may seem overwhelming, it really is easier than you think.
Deciding on a Business Structure
After deciding on your business name, the most important decision to make is what structure you will set up your business up as a legal entity. Before you can start your business registration, you need to decide if you want to set your business up as a sole proprietorship, partnership, limited liability corporation, s corporation, or corporation.
If you decide to structure your business as anything other than a sole proprietorship, you will have to register your business with your state and file specific documents that they require. If you choose to be a sole proprietor the only paperwork you will need to file is the paperwork for a trade name if you will be doing business under any other name than your own.
Registering Your Business Name
No matter what state you live in, if you choose to do business under a trade name, you have to file the appropriate paperwork. Until you file the correct paperwork, you cannot do business under your trade name, instead, the legal name of your business will default to your given name. To find out specific rules and regulations pertaining to your state, check out their website.
Registering with the IRS
One important step in the business registration process is to obtain an employer identification number, EIN. Most of the business structures will need to apply for an EIN through the IRS. The EIN is used by the IRS to keep track of income taxes, social security taxes, and Medicare taxes. If you are starting a business that will not have any employees, you can simply use your social security number to administer your business finances.
Register With Your State Revenue Office
Not only will you need to pay federal taxes, but you will need to pay state and local taxes as well. When you are applying for your employer identification number, register with your state revenue office as well. If you are in the business of selling good or services where you will be receiving sales tax, you'll need to apply for a tax permit. To ensure that you know exactly what your state requires, check their website.
Businesses Licenses and Permits
The final step in the business registration process is to register for any business licenses and permits that you may need. You may be thinking that you don't need to apply for a business license or permit because you are running a business out of your home, or you own an online store.
However, most states, no matter how small the business or where the business is located, require a business license or permit to operate the business. To find out if your state requires you to obtain either of these, check their website. Most of the state websites can give you detailed instructions on what you need to do as well as all the forms that you may need to start your business.
Starting a small business should leave you feeling overwhelmed and out of sorts. With the onset of the Internet, the process has become more streamlined and user friendly. Along with state websites, there is a host of valuable sources that you can turn to that can assist you in starting your small business.