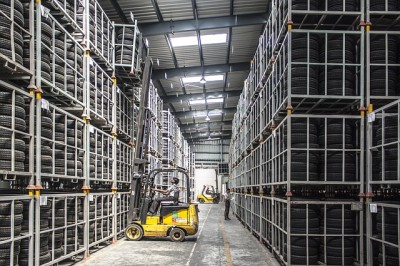 In lean management and process theory, warehouses are one of the most wasteful areas in the business. Indeed, in an ideal lean environment, there would be no need for inventory stocks. Every order should be produced on an on-demand basis.
However, very few business models have managed the principles of on-demand production activities to fulfill orders in real-time. More often than not, warehouse-free models are met with criticism, such as the print-on-demand publishing model from Amazon, which can produce poor quality prints as a result of its short turnaround time.
Nevertheless, while in theory, the existence of warehouses is wasteful by essence, businesses have yet to figure out a way to bypass the need to stock storage and management entirely. If you accept that you have to integrate a warehouse facility to your premises, you also need to consider the best strategy to reduce waste. Indeed, managing a warehouse is a considerable time- and money-demanding process that needs to be controlled carefully.
Companies have been known to waste a significant portion of their capital through poor warehouse management, whether it relates to workers or overall strategies. If you're going to run an efficient warehouse site, you need to be smart about how it affects your costs and time.
You waste time finding items
The reason why companies choose to stock rather than producing on demand is for convenience. However, your storage facilities could become a hindrance if you fail to create a smart and organized plan. Indeed, your packing team needs to be able to retrieve individual items swiftly and easily from the floor plan.
Failure to keep track of storage location or to make fashionable items easy to reach can dramatically affect the shipping process. Automation tools and floor planning software can prove helpful in reducing item retrieval time. Why does it matter? Losing a couple of seconds to a couple of minutes to prepare each parcel can affect the delivery date.
Proper inventory management is equally important in other industries and verticals, as well. For example, Erin Technology creates tailored solutions for use by the police, which require a very similar approach when handling evidence.
Customers are non-willing to compromise on delivery quality, especially when high-tech competitors can deliver in a heartbeat – someone like Amazon offers Same-Day delivery for stock items, for instance.
You don't train your team
The days when you thought you could hire anybody to cover up warehouse duties during the holiday season are long gone. The truth is that warehouse employees need to receive dedicated training to support their roles. The warehouse manager, for instance, needs support to use and maximize planning tools.
Indeed, with new tech solutions appearing every other day, you can't afford to miss on the latest digital trends.
Additionally, floor employees also need to receive adequate support, especially when it comes to machinery and packing the best practices. Ideally, you also want to include additional planning and scheduling training for your most senior members – even for the floor team. You never know when you might need a last-minute replacement for an absent manager!
Your environment is unsafe
Warehouse health and safety regulations are crucial. Unlike the typical office space that is predominantly safe except for a handful of loose cables, working in a warehouse presents a variety of risks that could lead to severe injuries. Aside from respecting the essential rules of item stocking, retrieval, and collection, employees also need to rely on the safety of the site itself.
Indeed, a leaking roof, for instance, could become an H&S danger. Before your staff can slip on puddles or your items are damaged by rain, you need to audit your building for leaks and infiltration. Getting in touch with commercial roofing contractors can avoid many issues in the long term.
Additionally, you also want to consider auditing your foundations for sturdiness, impermeability and evenness. UNeven or weak foundations can put your employees and stocks at risk.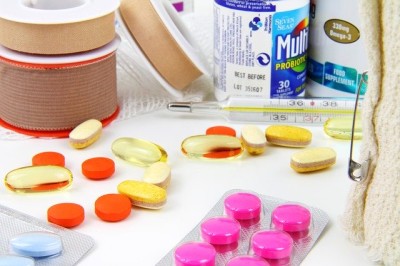 You miss the expiration date
Expiration dates need to be part of your stock management schedule. Indeed, nobody wants to buy items that have long passed their sell by dates. The food and drink industry keeps a close look on a variety of dated labels, from best used before to pack dates.
From a warehouse perspective, you want to keep your products by date too, to make sure that you get through the old stock before selling the new items. However, when the use-by date is close, you might want to consider informing your customers or giving them the choice of dates – with a generous discount for products that will be short-lived.
The same principle applies to medications and vitamins. However, it's fair to say that, pills and other tablets need to be sold, at the latest, 30 or 60 days before the expiration date – depending on the content, a pack of 30 pills valid until May 2020 should be sold at the latest early April 2020, for instance.
You stock the wrong items
So, how much stock do you need? It's the eternal question that nobody can answer without adequate stock and inventory forecasting.
The process considers the rate at which you sell items, the seasonality of some items, and the market trends that could affect future demands. As a business, defining when is a good time to pass an order for more stock and how much you need is one of the most challenging problems you'll have to solve.
The truth is that, occasionally, you're going to get things wrong and buy more than you need. You might even buy items you don't need at all because you misread the market trends.
You waste energy
Last but not least, your warehouse is a hungry energy monster. Indeed, as a rule of thumb, a warehouse site could cut down its energy consumption by up to 20% with strategic adjustment of needs. From making the most of the space available to reducing equipment downtime, you can find your heating and electricity bills reduce significantly.
Additionally, it's worth researching technology and solutions that don't drain your electrical consumption. You'll be surprised by how much difference efficient conveyor motors can make to your energy use, for example.
Warehouses are a waste in the lean methodology. However, they don't need to drag unnecessary costs through ineffective management of your staff, technology, facilities, and stocks. As the warehouse is at the heart of your customer-facing activities, improving your management strategy can not only save money but also transform your customer relationship.