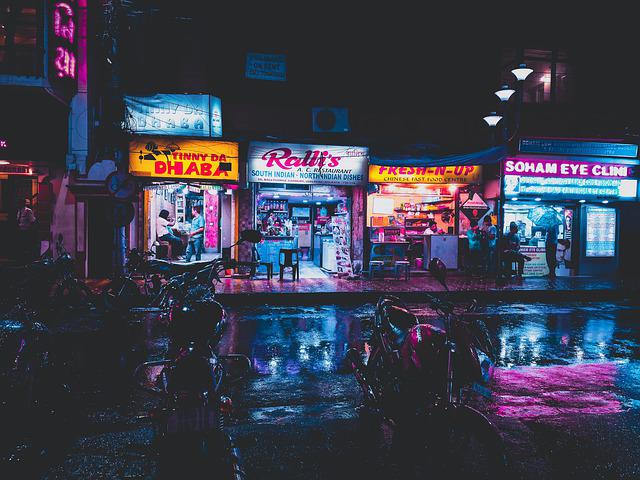 Businesses need to build a store. It gives customers a place to purchase the company's products and allows the industry to showcase its brand and connect with customers.
Statistics show that businesses with a physical location see an average 43% increase in sales compared to those with only an online presence. In addition, nearly 50% of customers say they are more likely to return to a store if they had a positive experience there. By creating a well-designed store, businesses can increase their sales and build lasting customer relationships.
However, building a store is a complicated process with many important decisions. This guide will provide the steps necessary to create a well-designed store that meets your business's needs and leaves a lasting impression on customers.
Here are a few to consider.
1. Purchasing the Land or Renting the Space
The first step is to purchase the land or rent the space for your store. This decision will be based on several factors, such as the size and location of the property, your budget, and your long-term plans for the business.
If you're starting, you may want to consider renting space in a shopping center or mall. This can be a good option because it's less expensive and allows you to test your store before making a long-term commitment.
Of course, the location of the store will also matter. You'll want to choose a convenient spot for customers with high foot traffic. If you're selling products that require special care or installation, you may want to be near other businesses in your industry (e.g., an electronic store near a computer store).
2. Familiarizing Yourself with the Regulations
Before starting building, you must familiarize yourself with the local zoning regulations. These laws determine what type of businesses can operate in certain areas and how they must be designed. For example, some sites only allow retail stores, while others may also allow office space or apartments.
Contact your city or county planning department to find out the regulations for your area. They will be able to tell you what uses are allowed on the property and any specific requirements for your store (e.g., setbacks from the street and parking requirements).
3. Building the Store
After you've chosen the perfect location, it's time to start building your store. The first step is to create a floor plan. This will help you determine the best layout for your space and where to place merchandise, displays, and checkout areas. Once you have a floor plan, you can begin construction.
The process will start with digging up the foundation, making it necessary to invest in construction equipment. A Volvo loader for sale is an essential investment for this process, especially when you have to clear the space for the foundation. This construction equipment can help you get the job done quickly and efficiently.
If you're unfamiliar with construction, hiring a contractor with experience building commercial establishments is critical. They will be able to handle all of the details and ensure that the store is made to your specifications.
4. Branding the Space
When the store is complete, it's time to consider the interior design. This includes choosing paint colors, flooring, lighting, and fixtures. You'll also need to decide how you want to arrange merchandise on the sales floor. Always hire an interior designer if you need help with this step.
You'll also need to brand the store. This includes creating signage, choosing a color scheme, and developing a logo. Your branding should be consistent with other marketing materials, such as your website and business cards.
Branding is almost as essential as the products you sell. Good branding can attract customers, build loyalty, and increase sales. If possible, hire a professional to help you with this process.
5. Developing an Advertising Plan
Finally, you'll need to develop an advertising plan. This includes deciding how you will promote your store and what kind of budget you're willing to allocate to marketing.
You may consider traditional methods, such as print ads and TV commercials. Or, you may want to focus on digital marketing, such as social media campaigns and search engine optimization.
No matter your chosen method, make sure your advertising is creative and consistent with your brand. You'll also want to track your results to determine what's working and adjust your strategy accordingly.
Final Thoughts
Building a well-designed store takes time, effort, and money. But, the process is worth it when you see customers coming through the door. These steps ensure your store is attractive, functional, and profitable.
When you're ready to build your store, consider using a construction equipment rental service to save money on the construction process. This service can provide you with the heavy-duty equipment you need without the cost of ownership.