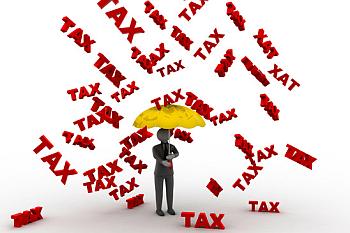 Well, it's that time of year again, tax session.  If you've yet to receive your W-2 you may have been pondering how much you might just get back this year or even better yet you may have been asking yourself, what should I do with my tax refund.  It's at this point you've probably been considering tons of different ideas.
Typically, you might have an estimated timetable on when and how you're going to spend your tax return with. You might want to get your hands on your refund right away but since it takes time before it gets to you, you can always check the status of your tax refund so you can plan what you want to do with your refund with ease
However, before you decide to spend those precious dollars you may want to think twice before you make any quick decisions.  In this article, I'm going to cover the various opportunities for you to consider and which ones could help you stretch those dollars further and possibly help you earn more of them.
Chasing Shiny Objects
One of the biggest mistakes I see people make is chasing shiny objects.  I like to refer to it as the shiny object syndrome where people are always chasing the next thing that they got to have.  In fact, I was recently talking to an employee of mine who mentioned he was going to get an $8000 return this year.
When I asked him what he was going to do with all this extra money his response was that he was going to buy a used truck, some new work boots,  and from their either a pool table or a four-wheeler.  To me, this all sounds fine and dandy but this guy isn't what you would exactly consider well off.  He's more along the lines of what I would call a penny millionaire, who's cash poor but has every toy under the sun.
Now I can understand needing a new pair of work boots and even the used truck to get to and from work.  However what I don't understand his need to spend all the money when he doesn't even have an emergency fund to protect him or his family from even the simplest financial uprisings.
Now I'm not saying that buying frivolous things with your tax return is bad but keep them within reason.  My guess is that this employee will have all of his tax return spent within a few weeks and go right back to being broke again. Then when next year rolls around the process will repeat itself again.
The only sane reason I can figure why this person continues down this path is that he has no sense of how to manage his money and whenever he does have money his first thoughts are, what can I spend it on.
 Catch Up On The Bills
The next thing you should consider spending your tax return on is bills and debts.  The majority of people I talk to will usually tell me this and I think this is a smart move.  However, this is more of a double edge sword in that it can be very beneficial to you but it can also hurt you as well.  Let me explain.
On the good side paying down your debts and bills can lighten your load and help you get ahead of things for once.  You might consider paying off a couple of credit cards to avoid high monthly interest payments or even paying off that car loan which could mean you'll have one or two less payment to make every month.
On the other hand, paying off all of your credit cards is a good thing but if you don't stop yourself from loading them all back up again you're just wasting your time.  Instead, consider using half of your money towards your smaller debts and saving the remaining portion.
Now I can't tell you what bills you should pay off but one huge suggestion that I would consider is not using it toward any regular monthly bills, such as your cable bill, or utilities as these bills will never stop coming in and should be budgeted for anyway.
Save It For A Rainy Day
So the last two option have covered different ways to spend your money but let reverse course a little now and talk about how this money could really benefit you.  When it comes down to it I think one of the smartest things you could do with your tax refund is saved it for a rainy day.
I don't know about you but having a savings account full of cash feels pretty damn good.  You won't have to sit up at night worrying about how you're going to pay next months bills or having to budget things so tightly.  Face it with extra cash in the bang it can change your entire attitude.
I'll perfectly honest when I was living paycheck to paycheck I was very edgy and nervous all the time.  Once I decided to make a change and began saving more money the minor issues in life seem to just fade away and oh what a great feeling that is.
Invest It For A Brighter Future
Finally, the last option for you to consider when you're sitting there thinking what should I do with my tax return money is to invest it.  Now there is actually a couple of different ways to invest your money.  There is the more traditional way such as putting it in your IRA for the long term but I'm referring more to investing your money in something that will earn more money for you such as a business.
This may take a bit for some people to wrap their head around so let me give you an example.  Warren Buffet arguably one of the worlds greatest investors started out this way.  When he was a young boy he bought a pinball machine which had at a barbershop.  People would come in and play with the pinball machine while they waited to get their hair cut.
Once Warren Buffet had the first pinball machine paid off he bought another one and once that pinball machine was paid off he bought the next one and so on and so on.  This is what I mean by investing your money, making your dollars work for you now so they can produce more dollars for you down the road.
Think about it what if you could buy just one vending machine, and pay it off with the cash you got from your tax refund and then take the money you earn from the vending machine to buy the next vending machine and slowly ramp things up building a business that would change your life.
What Should I Do With My Tax Refund
When it comes down it would you rather chase some shiny object that gives you some happiness for now or would you rather save your money, pay off a few bills, and invest your dollars now to make more dollars for you down the road?  The decision is yours so before you spend those precious few dollars you get back from the IRS consider the possibilities.
So what do you plan to do with your tax refund?