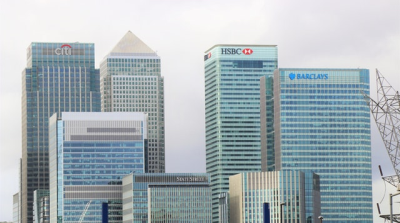 Banking has changed a lot in recent years. People used to visit their banks and wait for hours to complete banking transactions, but now they can do it all online or on their mobile devices. Online banking is excellent because you don't need to go anywhere to complete your transactions. It has also eliminated the need to wait in line for hours just to get things done.
Mobile banking also offers the convenience of not having to carry anything with you because you can check your balance any time from your phone, use the camera scanner to complete transactions (for those who like paperless statements), and deposit checks without even leaving the comforts of your home.
Technology has helped enhance banking services like these and more complicated ones like dealing with tax preparer bank products. As a result, banks can provide more services conveniently to their customers.
Banks and Technology
Banks are essential to our society because they help us keep our money safe and secure. Banks were only found in physical buildings in the past, but they can now be accessed from anywhere using innovations in technology.
The rise of technology has changed banks to make their services easier for customers. For example, online banking allows you to deposit checks without going inside a bank branch because all you need is a strong Internet connection and your bank credentials. Instead of spending time waiting in line at banks, you can do your banking from home or work.
In addition to that, banks now offer mobile apps for customers who want to use their smartphones as point-of-sale devices when they shop. These moves by banks help them stay competitive with online payment services like PayPal.
As banks continue to modernize, customers can expect faster and more secure banking services in the future with fewer people needed at banks because of self-service kiosks and increased mobile app capabilities. As a result, banks will remain a staple in the financial system while becoming more convenient and efficient for people in society.
Below are more benefits that technology offers to banks and their customers: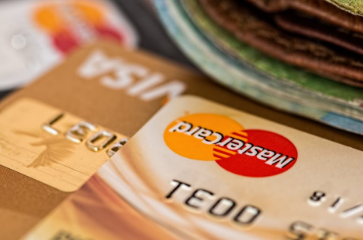 More secure transactions
Technology has provided banks with better ways to protect their customers' data. For example, biometric identification can be used for security when logging into an account or accessing funds at the ATM. Additionally, banks have been using online risk assessments to flag suspicious activities in a customer's account before it becomes problematic.
Since the Internet is full of risks, technology has found a way to make banks more secure. People need to make sure that banks are safe before they begin to use online banking or mobile banking. This way, they can avoid problems like identity theft and fraud that would require banks to reimburse customers' money.
Easier access for banks and customers
Technology has made it easier for banks to manage their customer accounts, share information about new products with existing customers, provide more convenient payment methods, and reach out to help resolve problems quickly by using Internet-based self-service options.
Easier access for banks and customers has made it easier for banks to enhance convenience for customers while effectively managing banks and protecting banks from fraud. As a result, more people are leaning on technology to make banking processes and procedures more manageable and convenient.
Offering multi-channel services
Technology has enabled banks to provide their customers with multiple ways to complete bank transactions regardless of the time or location they are in. For example, online banking allows someone on the go during lunchtime to take care of personal tasks that would otherwise require a trip to the bank. Mobile banking has made it possible to deposit checks and even pay bills from a mobile device, like a tablet or smartphone.
Allowing people to bank on the go
Many people nowadays are always busy with work and other responsibilities, so banks have been taking advantage of this by offering services that allow their customers to bank on the go. For example, banks now offer banking apps for mobile devices as well as tools like text alerts. This way, banks can let their customers know when they have a low checking account balance or if there is suspicious activity on an account.
Keeping Up With Changes
Mobile technology is constantly evolving, and banks are quickly adapting their services and products to keep up with those changes. In fact, nearly half of all banks have introduced new ways for customers to do their banking more conveniently.
Online banking is one example of how banks are changing their services to keep up with technology. The number of customers who have used online banking has grown tremendously in the last few years.
Technology, especially online banking and mobile banking, has made banks more convenient for customers. Whether someone needs it from a computer or their phone, they can have access to just about any service offered by banks. This includes basic services like checking balances, viewing statements, etc.