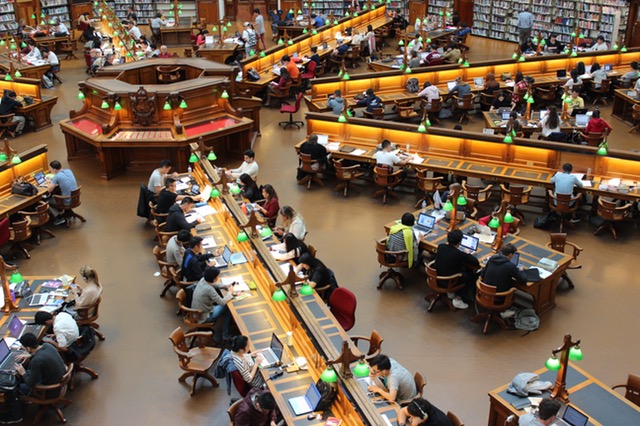 It isn't uncommon now for most business schools to have an online program, as it allows their courses to spread out to a vast number of students located around the globe.
They are created specifically for those that do not have the time or the opportunity to pursue a full-time MBA degree.
However, before investing time and other resources in to earn your MBA online, it is only natural to wonder if it's the right step.
On that note, let's take a look at some of the reasons as to why it might really be worth it.
Technology Has Revolutionized Online Courses
Things are not how they used to be when online courses first started and they were just online MBA learning resources.
Thanks to the innovations that technology has brought to these programs, they are now a more interactive and collaborative experience than ever before.
Screen sharing, inserting audio instructions and feedback, live online classes, web seminars, using social networks to stay in touch with the college community, following MBA blogs, and many other uses of technology and the internet are now an integral part of these programs.
These multiple facets of interaction help students to learn and understand their study material better than it was ever thought possible via an online-only MBA course.
Market Perception is Hardly Different
According to experienced MBA teachers from well-established universities, the reputation of the business school that has imparted the education is more important in terms of market perception than whether or not the MBA program was completed online.
After all, it's the same program that's used by both the online and the offline wings of a Business school.
The Flexibility and the Convenience
Finally, we come to the most important and significant reason as to why you should get your MBA online.
If you are considering an internet-based program, chances are that you probably don't have enough time on your hands to go for a full-time course to begin with. It could be because you cannot leave your current job or maybe you are pursuing another degree on the side already.
Whatever the situation is, an online MBA course allows you to connect to the best business schools, faculty and universities around the globe, from the comfort of your home.
Many of these courses even include on-campus meetings and activities as well, so that the willing students can interact with the faculty and among themselves.
There is still one aspect that an internet-based MBA program cannot quite replicate and that's interpersonal relationships and business networks.
Having said that, websites like LinkedIn do provide a good platform for making business connections. In addition, as mentioned earlier, most good online programs also have provisions for their students to come into the campus and interact when they can.
After considering the convenience, the constantly improving education system and the boost that an MBA degree can give to your career, it would be safe to say that this is indeed the right step.
Is an MBA for You?
Are you thinking about going for an MBA?  Why or why not?  If you are looking at going into management it could be the best fit for you and your career.
I would love to hear your thoughts on this topic.  You can do that by leaving a comment below and by the way I always respond.
Cheers!