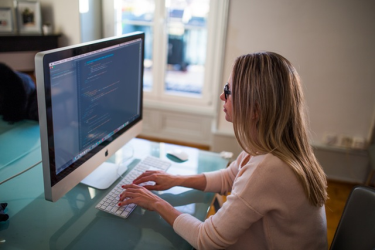 If you plan to be a successful forex (foreign exchange market) trader, you'll need a system to compare the different world currencies against each other (and other assets) so you can take advantage of the situation on the market.
If you're a trader who likes to do their homework, you'll probably want to know all about inflation, economy and interest rates and make predictions about the market based on this knowledge.
Various resources such as articles, online guides, and news can help you with this. However, your predictions will be incomplete without technical analysis – a study of prices over time.
One of the primary means of technical analysis is a forex chart. It provides a simple and efficient visual demonstration of the latest trends and price points.
In other words, forex charts help you to compare the current price with historical price and figure out the patterns and future price movements. Let's see some things that all traders need to know about reading forex charts.
Why Should I Learn about Forex Charts?
Thanks to technical analysis, a trader can check the direction of currency pairs and make a decision about when to enter and exit the market based on this information.
The forex charts are especially valuable for day-traders because they handle a big number of trades in a very short period.
However, regardless of the type of trader you are, you'll need to learn as much about forex charts as possible.
If you're wise, you'll use them as your number one tool of success. Make sure that you obtain a tool for technical analysis from a legitimate provider.
Different Types of Charts
Forex charts can be grouped into 3 types: line, bar, and candlestick charts.
Line charts are very simple – as the name tells it, it's a line that is drawn from one closing price to the next one. They are showing the general direction, in a non-specified period of time.
 A bar chart is a bit more complex and it goes into more detail than a line chart. It shows opening and closing prices in a specified period using a bar format.
Candlestick charts are the best and this is the most frequently used type of charts – similar to a bar chart, but easier to read. Candlestick charts are the most popular with newbies since they are really intuitive and great at identifying turning points on the market.
How to Read Charts – The Essentials
After you get access to chart information, you need to learn how to read it. Most Forex charts preview bid price, not the ask price.
Horizontal axis on most charts shows a comparative asset price, while the vertical bar indicates the currency pair's trading range/time frame.
Fluctuations in line show how the currency stands against the asset represented by the horizontal axis. When you improve your chart reading skills, you can start looking for specific chart structures such as Fibonacci retracement or moving averages.
The best way to start learning would be having a look at one of many educational tutorials available online.
Deciding on the Time Frame
There are several different types of forex traders: from day and short-term traders who get out of the market quickly, to medium and long-term traders.
Having in mind your trading type, you need to decide on a specific time frame that you will observe on the chart. Most charts use multiple time frames to determine the entry.
This is why you need to make sure that the chart has a suitable frame for your analysis. If you're using a paper chart, you can crop it to preview the specified time frame: a day, a week, one month, 6 months, a year etc.  
Reading Candlestick Charts
Candlestick charts are the most suitable for beginners who are just starting to learn about forex analysis. The indicators are very simple.
Bars on a chart show close, open, low and high currency prices and high-to-low range is indicated with a vertical line. The body (large block in the middle) of the candle will tell you about the range between the opening and closing prices.
In most charts, the body will be colored red when the closing price of the currency pair is lower than the opening. If opening price is lower than the closing, the block will be blue. The only downside of candlestick charts is that they can't be used when securities have only closing prices.
Are you learning how to reading forex charts?  Which of the three types of charts do you use?  Share your thoughts and comments below.