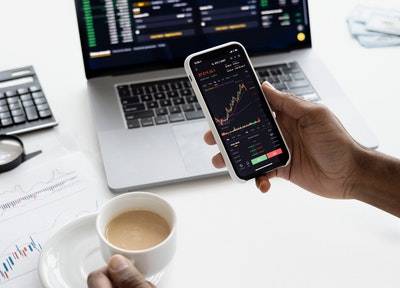 The world has become borderless thanks to the burgeoning international trading companies. Today, you can buy your preferred products online hassle-free when relaxing in your New York apartment or London home.
Most investors opt to go offshore to take advantage of the benefits presented by the targeted jurisdictions. So, if you are thinking of opening an offshore company, this can be an excellent opportunity to catapult your enterprise into a renowned multinational.
However, opening an offshore company is never easy because of the many challenges that lay in the way. Indeed, these challenges have seen many investors fall along the way, and others incur huge losses.
The good news is that you can avoid these mistakes and develop a thriving global business empire. Keep reading to learn everything that you need to know on how to open an offshore company successfully.
Is it Legal to Open an Offshore Company?
Before looking at the process of registering a company offshore, it is important to start by answering the question, "Is it legal?"
The answer is "yes." When you are investing money offshore, it is like spending your hard-earned cash on a holiday, which is absolutely legal. If the jurisdiction of choice allows investors from your nation into its market and you have followed all the laws of the land, there is nothing to stand in your way.
Indeed, you will realize that a lot of offshore jurisdictions are waiting to welcome you and offer preferential treatment to your business. So, do not get stuck home with an underperforming firm or get pressured with punitive policies. There is a jurisdiction out there where you can open an offshore company and see it grow into a multinational in no time.
Special Benefits of Opening an Offshore Company
Now that you know it is legal to start an offshore company, here are the main benefits to anticipate. Note that the benefits depend on the selected jurisdiction.
Reduced Taxes
One of the primary reasons for going offshore is to enjoy lower taxes. Most jurisdictions lower taxes for companies joining them because they know their success is crucial for economic growth. Take the example of Hong Kong.
If you register an offshore company in Hong Kong, the first taxable HK$2 million attracts half the current tax rate, implying that you only pay 8.25% in corporate taxes as opposed to 16.5%. Beyond the 2-million profit mark, the tax shifts to 16.5%.
Access to a Bigger Market
Whether you target the United Arab Emirates, Hong Kong, or China, among other jurisdictions, the truth is that you will be able to access a bigger market compared to what is at home alone.
Can you imagine having a market of more than 1.3 billion people in China? Indeed, you will get access to a larger market if the targeted jurisdiction has signed bilateral trade agreements with other countries and boasts of world-class facilities, such as inland container depot (ICD) and airports.
Asset Protection
An offshore company offers you an excellent opportunity to protect your assets. If you feel that the business back home, cash at a bank, or physical assets is an easy target by the government or other parties, an offshore company can be the perfect place to hide it.
Because the local government back home or courts does not have jurisdiction over other countries, it will be impossible for the offshore enterprise to be targeted. So, all the cash and other assets under the foreign firm will be protected.
These are only a few of the benefits to anticipate from an offshore trading company. Others might include reduced administrative costs and flexibility for investment diversification. To get your foreign business up and running, you need to start by registering it, and it will be a good idea to work with a team of experts.
These professionals can help you to register it, understand the new market, and craft good strategies for success.