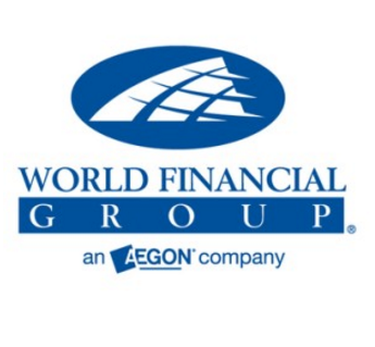 If you've read my review on World Financial Group,their  have been a lot of people making comments there.  Some good, some not so good.  In fact some claimed the company is a scam altogether.
So before you go off believing all the World Financial Group scams are real, I want to prove to you that it's not a scam but also address why it might seem like a scam to some of you.
The reason I'm doing this is because I've personally worked with the company for four and a half years and not one time did feel like it was some sort of scam.
Why People Believe WFG Is A Scam
WFG does not pay you to recruit. First off, World Financial Group is a recruiting company.  Everything is based off of this idea.  In fact, they recruit nearly 10,000 people a month.  That's a lot to keep track of.
Of those 10,000 recruits, 10% of them will only get licensed, and of those that get licensed only 10% of those will make it to the 5 year mark.
Why is this?
Generally speaking there is a high turnover rate in this business, especially if your only working on commission, which they are.
This means you only get paid when you deliver.  This also means you have to sell to clients and if you can't do that you won't make any money. By recruiting people it allows someone to break into other warm markets.
I did this all the time and I can tell you this, it's much easier than cold calling or sending mailers.  Don't get me wrong the other two option work but they don't deliver nearly as good results.
WFG Is Not A Pyramid Scheme
Secondly, a lot of people are under the belief that the large amount of recruiting they do is considered a pyramid scheme.  So in order to prove that it isn't I will define a pyramid scheme.  Here is what Wikipedia says:
A pyramid scheme is a non-sustainable business model that involves the exchange of money primarily for enrolling other people into the scheme, often without any product or service being delivered. Pyramid schemes are a form of fraud.
WFG does charge a fee to get started, but it is not in any way ever paid to any person in the company, much less the people who recruited them.
The fee actually goes to the corporate headquarters to get them set up in the system, do background checks and start up materials. World Financial Group is also a business opportunity, which requires an investment to get involved.
Think about it this way if you were to start your own McDonald's Franchise you would have to pay them just too even carries the McDonald's name.
On top of that under the definition of a pyramid scheme it also says that you don't actually deliver any product or service.
World Financial Group has been selling life insurance and securities products for years through their providers.
Need I say more.
WFG Reps Have Licenses
In order to get paid by WFG you must have a license.  While I worked with the company I had a life and health license and a series 6, and 63 licenses to deal with securities like mutual funds.
These licenses were the only way I could get a paycheck, not through recruiting or some other bull crap lie.  On top of that you much go through state and federal background check just carry these licenses and any body who is a convicted felon cannot carry any of these licenses.
WFG Works With Large Financial Institutions
Finally, World Financial Group is in business with financial companies like Transamerica, Western Reserve Life, Prudential, American Funds, and the list could go on and on but I think you get my point.
These companies would not be in business with WFG if it were some pyramid scheme trying to rip people off.
One Last Thing To Think About
One last thing I want you to think about before I end this article and that is no one can know everything that is going on inside WFG at one time or another.  This also goes with all the other financial institutions, and people who are recruited.
Even with all the government regulators, quarterly interviews, regulatory compliance meetings, and the up line over sight of all trades it's always possible to miss something.
There is always a bad apple somewhere, and it's these people who make the company look bad. Think of all the bad things you've heard about Wal-Mart or McDonald's.  Great things happen every day within these companies but when just one bad thing happens everyone remembers it like the plague.
WFG is no different, they have helped family after family from falling into financial ruins, but then there's that one agent who messes up and that's what everyone remembers, when in reality that has nothing do with the company and is just a onetime indecent.
I know I will catch a lot of flak for saying this but unless you've been there and helped families from falling into the financial abyss I don't think you have any room to talk.
I've been there and done it and now there are a hand full of families that I've helped that will be better off now all because I took the time to give them a call and ask if they needed help. I can't think of better way to help people.
So before you say World Financial Group is a scam take a step back and think before you speak.  You are talking about real American families who are working to support their families and help others.
Do you work with World Financial Group?  Are you considering joining?  What are your thoughts, share them in the comments section below.