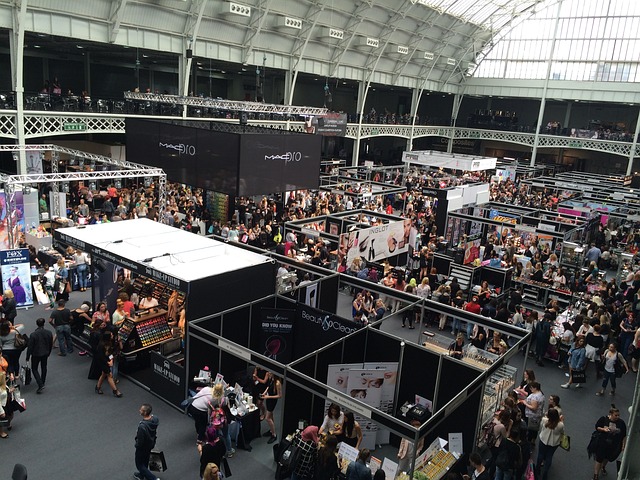 A trade show is a designated place where people can promote their business or product and/or services. It is a place where people can come from all over the world.
This type of business is a great way to cast your ideas and products in a big way where some people may not ever have the opportunity of ever knowing or hearing of your product.
But in general, as a bystander, attending these trade shows might be just as plain entertainment for you, it might be a way for you to find a career path, and it might be a way for a business owner to do as mentioned above and promote his or her business.
Here is a list of 5 trade shows that are top trade shows to attend: ASD Market Week, JCK Las Vegas, Natural Products Expo West, Farm Science Reviews, and Highpoint Market Spring.
1. ASD Market Week
February 26th – March 1st, 2023 in the Las Vegas Convention Center, the ASD (Affordable Shopping Destination) Market Week is being held. This one is the world's top trade show for consumer goods.
There are projected to be 45,000 buyers from over 90 countries that will be attending this show. If you have any interest in attending as a consumer, it is one of the very best for consumers.
If you have any interest in attending a popup trade show display, this will be a great event to attend.
2. JCK Las Vegas
June 2nd – June 5th, 2023 at The Venetian Resort & Sands Expo in Las Vegas is going to be held as the biggest and most distinguished jewelry trade event in the entire world.
From over 130 countries, there will be over 30,000 professionals in this industry attending this event. This is also a great event to attend if you are looking to get involved in the jewelry industry.
3. Natural Products Expo West
March 7th – March 11th, 2023 in the Anaheim Convention Center North Halls Anaheim, the Natural Products Expo West trade show will be held.
It is one of the largest when it comes to natural, healthy, and organic products. These days, so many people are searching for different options that are healthier and natural.
There will be over 55,000 attending this trade show and is a great opportunity for many to attend.
4. Farm Science Reviews
September 19th – September 21st, 2023 at Ohio State University, the Farm Science Review will be held. This trade show is done twice a year.
This is a great place to network with other manufacturers, distributors, and suppliers from all over the country.
There are projected to be over 500 shows that will be exhibited there and around 20,000 people attending this trade show. This will be beneficial to all that attend.
5. Highpoint Market Spring
April 22nd – April 26th, 2023 at High Point, North Carolina the Highpoint Market Spring trade show will be held.
This show is held twice a year and is the biggest furnishing trade show in the world. Over 75,000 will be attending the event from all over and there are 2,000 registered businesses that will be displayed.