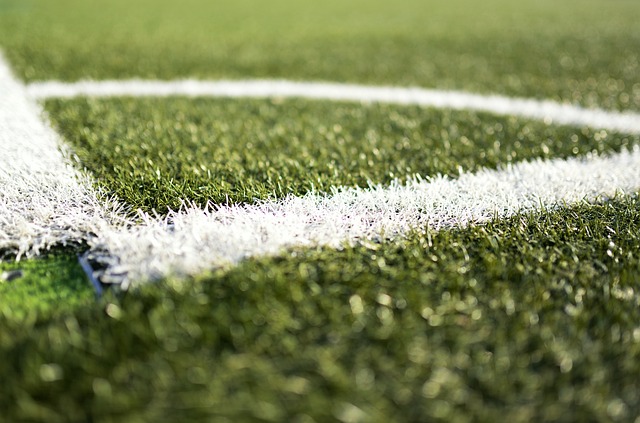 A decade ago, most people didn't accept synthetic turf.
However, most sports clubs, grounds, and schools today prefer this over natural sod. Artificial turf hit the market in the 1960s, but the players didn't like the hard carpet feel while playing and soon disregarded the hard carpet.
Around 1990 the companies developed a new form of artificial sod. It was made of polyethylene yarn fibres to make the material softer and safer to play on. The latest modification makes synthetic sport turf extremely popular and preferable among the sports community.
What Is It?
Synthetic sport turf is made using fibres that are economical for an extended period. They can withstand a lot without any visible signs of degradation. The grass flattens while the nylon strands spring back with a bounce within seconds.
Artificial turf has evolved and progressed with developing technology to give the sward a more real-like feel and texture. It is pesticide free and does not require high maintenance or heavy water flow to clean.
Synthetic turf also increases the amount of play on the field and reduces injuries to players.
Why Choose Synthetic Turf over Natural Sod
Often different players have to share the same field. Any field that is used frequently is bound to take a hit. However, with synthetic sod, the field remains the same.
It is often difficult to withstand heavy usage in terrible weather conditions. However, artificial lawns don't result in sloppy conditions and prevent injuries.
Natural grass needs pesticides which often tend to cause itching and eczema to players or people who come in direct contact with the sod. Artificial sod does not require pesticides, and players can happily have a scratch-free field day.
If you own a natural field, you must know that maintenance costs add up quickly. From seeding and trimming to drainage, money spent per year is approximately 35,000 dollars. While artificial grass barely requires less maintenance fee, which is approximately $5000 per year.
It is easier to clean and maintain so the kids and adults can play bug-free on the lawn.
It is an excellent choice for kindergarten as it reduces the chances of injuries and allows kids to experience the softness of grass without the risk of mosquito bites or rashes.
On the natural surface, tossing football and jogging can often create holes and uneven places that might cause injury to players and kids alike. While with the other, you need not worry about any holes or rough spots on the ground.
Advantages:
This item provides affordable low-cost maintenance to residential and commercial lawn and paving solutions.
Artificial grass reduces the waste of water than traditional grass and lawns.
Saves time spent on seeding, mowing, and trimming the grass
It ensures no worm beds are present on the field.
Beautiful landscape enhances the value and the curb appeal of your place.
Water and liquid drain quickly through the artificial grass so the players can enjoy mess-free playtime.
Synthetic Turf provides a versatile play surface that promotes year-round activity.
It is an intelligent solution to beautify urban gardens on smaller surfaces. It allows you to be mess-free indoors and saves the time required to maintain the natural grass.
Experience the Change
More and more schools, colleges, sports complexes, and clubs have switched to artificial turf, given the long-term benefits and reduced maintenance costs.
The change is happening across the globe. One must look for a reliable service provider to get the best product.