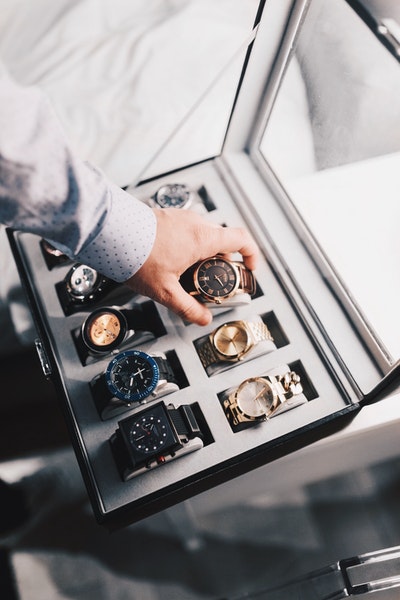 The story of Audemars Piguet started when two men named Edward Auguste Piguet and Jules Louis Audemars decided to put up a watch factory in Switzerland.
Both of them came from a family of watchmakers so they had a strong background in manufacturing timekeeping tools.
Throughout the years, the company reached the pinnacle of success due to the impressive precision and quality of its timepieces. However, some people are hesitant to purchase a watch from the brand because of its unbelievably high price tags.
If you are one of them, you have to read the information below to know why its watches are special and worth buying.
Watches have unique designs
One of the many reasons why Audemars Piguet demands more than a hundred dollars for its watches is because they have unique designs. All of its designers should think outside of the box to create something new for the public, which may take a few hours to several days.
Once the company finalized the design and style of its timepieces, the mechanical engineers would start developing new modules and movements through the use of computers.
It takes a few years before the company can release a new watch model and because of this, they have to invest a lot of time and money.
Aside from that, the brand usually spends millions to billions of dollars to achieve high-quality timepieces. Their unique designs justify the huge amount of money that you have to spend to own one of them.
Produce watches in a limited supply
Just like other luxury brands such as Rolex and Omega, the price of Audemars Piguet watches also depends on the supply and demand. If a certain watch is very rare but has many people willing and able to buy one, its price would surely go higher.
This is what happens with the timepieces offered by Audemars Piguet. The brand often releases watches in a limited supply, meaning you can't easily find them in any retail store. Since it is one of the most sought-after watch manufacturers, people would love to own one of its timepieces even if the price tag is very expensive.
They love the idea of having a sense of exclusivity due to the timekeeping tool seating on their wrists.
Incorporates durable materials and unique techniques
Audemars Piguet uses durable materials and unique techniques to manufacture its timepieces. Knowing this, all of its watches can stand the test of time even if you accidentally expose them to unfavorable conditions.
Most of its products feature a black ceramic case instead of the typical stainless steel. Moreover, the brand usually machine and hand finish the hands, indexes, and other parts of the watch to improve its appeal.
Lastly, once you see a watch from the brand, you can easily infer that it is very attentive to details because of its use of white gold screws.
Audemars Piguet watches from The Watch Company
After reading the justifications why the brand has very expensive price tags compared to other manufacturers, you probably thought that its watches are worth buying. But the question left in your mind is where to buy and what watch model to choose from a long list of options.
One of the highly respected and trusted retail stores today is The Watch company. It offers high-class and stunning timepieces from the brand at a relatively lower price, especially during sales season.
Check out the list of Audemars Piguet watches available on the website and determine if any of them suits your style.
Royal Oak Offshore 26401RO.OO.A002CA.02
The Royal Oak Offshore 26401RO.OO.A002CA.02 has an eye-catching design that would make your colleagues and friends direct their heads on your wrist. Pink gold and black dominate its overall appearance, which is a color scheme that you can rarely find in other brands.
It has an octagon case made from 18-carat pink gold materials with a diameter of 44 mm and a height of 14.4 mm. If you are a watch nerd, you will surely love this model because it has a transparent back. It means that you can observe the intricate movements like the caliber 3126/3840 anytime you want.
After completely winding it, you can use it for approximately 50 hours. One of its best features is its 100 m water resistance, allowing you to wear it in any water activities without worrying about future damages. It retails at $67 014.27 including the tax.
Royal Oak Offshore 26470SO.OO.A002CA.01
The Royal Oak Offshore 26470SO.OO.A002CA.01 is one of the most popular watches that the brand manufactured. This model has a robust style which is a perfect accessory for men. It features a black dial with a stroke of red to create an attractive appearance.
It comes with silver-tone hands and Arabic numerals to make reading the time of the day easier. In terms of the case, the brand uses stainless steel materials and makes the back solid for utmost durability.
The 26470SO.OO.A002CA.01 caliber allows the watch to function for up to 40 hours once you fully wind it. It has a selling price of $31 311.56 but you may avail of the 8% off when you order from the website.
Royal Oak 15400ST.OO.1220ST.01
The website recognized the Royal Oak 15400ST.OO.1220ST.01 as its customers' top pick. It is a classy watch that men can use on informal occasions.
Its analog dial comes with luminous hands and indexes enclosed in a 41 mm stainless steel case. The back of the case is transparent, letting you see the caliber AP 3120. It lets this watch function for up to 60 hours with a frequency of 21 600 BPH.
There is no need to worry when little water reaches the watch because of its 50 m water resistance. To own this watch, you have to secure yourself with $36 140.
Takeaway
Audemars Piguet is a popular watch brand with great reviews from people belonging to different generations, from millennials to generation Z. Despite operating for over 100 years already, it is still an attractive company to purchase a watch from.
It manufactures timepieces that can give you both function and style, so get one now from TheWatchCompany.com!