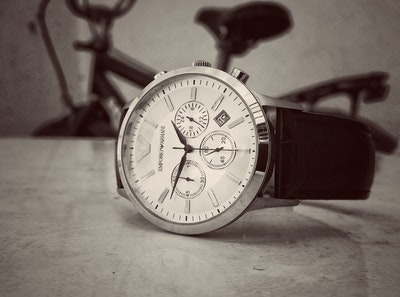 Just like women, men have also dominated the fashion world with their good style and unique personality. Many shoes, clothing, and accessory brands have come to build fashion collections over the years, and watch brands also partake in adding pieces to men's wardrobes. One of the famous watch brands for men is the Patek Philippe brand.
Patek Philippe has grown into a prestigious Swiss watch brand ever since 1893. It was established in Geneva, Switzerland,and is known to be the oldest Genevan watch brand in the entire world, and many are still in love with every timepiece collection. Antino Norbert de Patek was a soldier who fought against Russian domination in 1830 but was forced to leave Poland.
Hence, his settlement in Switzerland where he wanted to enhance his artistic abilities. He began selling watches then eventually grew into establishing "Patek and Czapek" and eventually evolved to "Patek Philippe", the name that is famous today.
It became even more prestigious when Queen Victoria decided to get a pocket watch from them in 1851, and since then royalties from different countries including Tsar Nicholas II and Prince Alber of Monaco approved of the brand and its name.
They do not only sell at the market but also are sold in auctions at huge amounts of money. Patek Philippe is still significant and dominating the watch market, providing unique fashion and sports watches. Here are some of the standout timepieces of Patek Philippe made for men:
1. Complications Automatic White Dial Yellow Gold Men's Watch
What is unique about this watch is that the plate and dial have a lot of beautiful countries written on them, which is not what you often see in a designer watch. This is also the reason why it is part of the Complications Patek Philippe watch collection with the model reference number 5231J-001.
They made sure that the 18kt Yellow Gold and glass are made to perfection, forming intricate watch hands pointing to Arabic Numerals. The 33 jeweled watch is only 38.5 millimeters in diameter and moves at a 21,600 VPN with a 48-hour power reserve.
It is also water-resistant and has a 2-year international warranty.
2. Complications Blue Dial Men's Calendar Watch
The Blue Dial watch from the Complications collection is one of the top picks thewatchcompany.com. This luxurious-looking watch is filled with 18k white gold, 40-millimeter casing, and scratch-proof sapphire glass. The dial design is simple and minimalistic and finished with an alligator leather strap.
The 34 jeweled watch runs at 28,800 bph or 4 hertz and has a maximum of 45 hours of power reserve. The men should consider splurging on this watch because of the elegance and masculinity this watch brings. It is perfect for a black-tie occasion, formal event, or party.
3. Nautilus Silver Dial Men's Watch
The Nautilus collection was first introduced and released in 1976, focusing on men's watches. The Silver Dial watch is part of the Patek Philippe Nautilus collection which is perfect for men who like a minimal and white-toned aesthetic. It was released in 2012 with the model reference code of 5711/1A-011.
The watch has a stainless steel silver and white dial finish with luminous watch hands.
This 29 jeweled timepiece is 27 millimeters in diameter and moves at a 28, 800 bph frequency. You do not have to worry about using it for the whole day because it has a 35-45 hour time reserve. If you aim for a simple yet elegant timepiece, then the Nautilus Silver is for you.
4. Calatrava Automatic Black Dial Men's Watch
The Calatrava collection by Patek Philippe is filled with one of the most elegant and classy timepieces for men because of the elegant and exquisite jewels added to them. The Automatic Black Dial watch was released with a model code of 5227G-010, with a black alligator leather strap and white gold casing.
It is a round-shaped timepiece with a 39-millimeter diameter and finished with a total of 29 jewels. The power reserve lasts from up to 45 hours and functions with a frequency of 4 hertz. Any guy who aspires to be in a "Men in Black" fashion should consider getting this watch.
5. Aquanaut Blue Dial Men's Watch
The Aquanaut collection was first launched in 1997 and in 2017, Patek Philippe celebrated the 20th anniversary of one of its successful collections by launching the Aquanaut 5168G.
This special watch has an intricate and unique checkerboard-designed dial in a night blue color. Its dial contains white gold Arabic numerals, with a luminous coat in a 42.2-millimeter case. The whole look of the watch is finished with a blue alligator-like design, that brings out masculinity and chic fashion as well.
This watch line was actually inspired by the other watch collections of Patek Philipe, so they showed that they can make something new out of the old ones. The blue beach vibe color is perfect for your vacation wardrobe, and it's being water-resistant is a plus.
In a Nutshell
The Patek Philippe watch brand has indeed proven that they can break through the watch industry, and men's and women's fashion accessories. Every watchmaker from the company has indeed shown perseverance and hard work, just to make the brand stand out in the market and from its competition.
The collections such as the Nautilus, Complications, Aquanaut, Calatrava, Gondolo, and Twenty~4 have given Patek Philippe such recognition and success. The modern fashion world continued to support the brand. Big celebrities like Brad Pitt and Drake, even Queen Elizabeth have expressed their love for the brand numerous times.
According to GQ Magazine, it became one of the most celebrated watchmakers in Europe. That is why you should not miss out on getting to know Patek Philippe. You can go to their physical authorized stores all around the world, or visit their online platforms and other watch websites that showcase the brand.