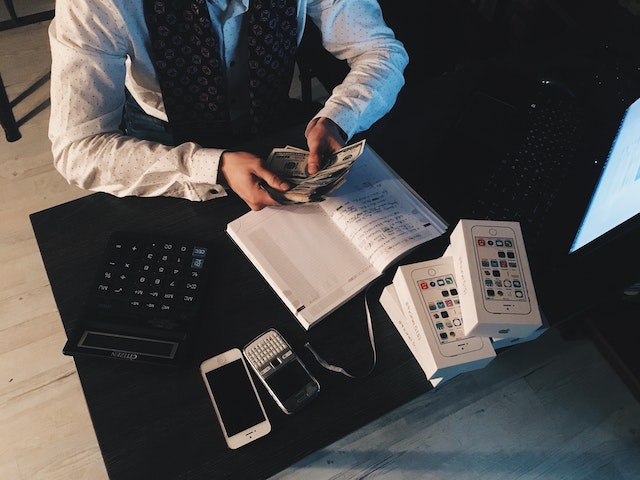 At a young age, your enthusiasm and dedication can be high to attain financial stability and fulfill your dreams. You can form a proper roadmap to attain your desired luxurious lifestyle, filled with all modern amenities.
Once you are old, you do not have the same energy and drive to accomplish your financial goals. In this phase, older adults mostly enjoy their lifetime savings or investments, so you have to be financially prepared for life after retirement.
Investment is one of the most vital elements of a retirement plan. To invest your money anywhere, you need to have sufficient savings.
Therefore, it is essential to keep track of your spending and income and make a budget accordingly. It will help you save enough money to invest in a profitable opportunity to have a comfortable life after retirement.
Without further delay, let's find some investment and savings tips to help you create a great retirement plan.
1. Consider Opening an IRA
One of the best ways to form a solid retirement financial plan is to open an individual retirement account (IRA). The traditional IRA can be the right option for you as it can offer tax-deferred growth benefits according to your income. It means you do not have to pay the taxes on your untaxed earnings until you are not ready to retire. So, the more you invest, the more you can withdraw after retirement.
Also, you can consider establishing self directed IRA that will enable you to control your assets more efficiently and help you in retirement planning. Every individual's financial situation differs, so you should consult a finance expert. They will provide useful insights and help you make better decisions according to your financial condition.
2. Try to Invest Early
For retirement planning, you must understand that starting early investment can be beneficial for you. Also, the more you save now, the better investment opportunities you will be able to grab later on.
You do not have to make huge investments initially. For example, if you start investing only $75 per month, it can help you accumulate more assets by the age of 60. So, you do not have to invest $1,000 every month to earn profitable results in the long run.
Starting with a smaller amount can significantly impact your investment results. You may consider setting up a separate retirement fund. Once you have a decent amount, you can invest it in the right place that can generate revenue for you in the long run.
3. Try to Build Assets
Asset building is another critical part of retirement planning that you need to focus on. From vehicles to jewelry, there are different types of assets you can consider building.
Property is one of the most valuable assets that you can consider building. So, investing in property is one of the best financial decisions you can make.
If you are still living in a rental, it should be a matter of concern for you. Nobody wants to bear the cost of additional expenses after retirement, such as the cost of monthly house rent.
Having your own house means you can save the cost of monthly rent and use it wisely to invest somewhere else. Therefore, you must consider investing your money in a house or apartment as soon as possible.
When you have your own house, you can also consider selling it at a better price. Mostly, property value increases over time, so it will usually give you profitable results. That is how you can use property to earn profits and use that money to make more ROI-driven investments.
The same formula applies to all assets, so you must focus on building assets in your 30s when you have financial stability. It will allow you to live a comfortable life in your 60s.
4. Automate your Savings
Another way for effective retirement planning is to automate your savings. It would be best to work with the "pay yourself first" approach to build your retirement fund. At times, due to sudden need, you may have to utilize the savings of your retirement fund, which may affect your retirement plan.
You may consult a finance expert to get better guidance. It will help you automate your investment selection which will grow your retirement fund with time.
Also, it will save you time and effort when the fixed amount is automatically transferred to specific funds.
5. Control your Spending
If you are spending money on something you do not need, you are overspending. The branded clothes or shoes may seem appealing, but can these items provide you profitable returns after retirement?
So, it would be best to analyze things from a bigger perspective to ensure you are spending money on the right things. It is crucial to have good spending habits right from a young age that can boost your savings.
You need to keep in mind healthcare, education, and other vital expenses for your children and spouse. It will help you plan your budget accordingly.  With this approach, you can avoid overspending and increase savings for your retirement plan.
6. Set Realistic Goals
Setting realistic goals is one of the best ways for effective retirement planning. You need to assess your monthly expenses and set milestones for yourself accordingly.
For example, you can set a goal that by the end of this year, you will save $5,000. Accomplishing such goals will positively impact your retirement planning and help you save a decent amount to make the right investments.
Conclusion
In today's fast-paced world, accompanied by high economic instability, making an effective retirement plan is quite challenging. One of the most important elements of retirement planning is savings, so you must focus on it at early as possible.
To improve your savings, you need to keep track of your spending habits and set realistic goals for yourself. It will help you save a decent amount that you can use for investment or asset-building.
This way, you will be able to secure your financial life after retirement. We hope this article has helped you understand how to save and invest money for a great retirement plan.