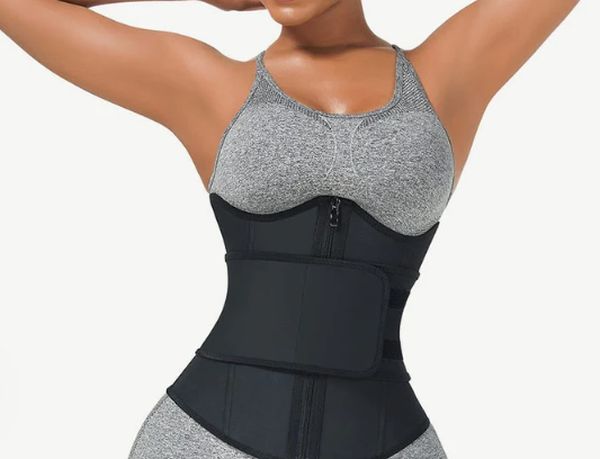 Shapewear is not just designed for plus-size body types. Women of all sizes and shapes swear by the attire as it offers a perfect foundation.
Even celeb women like Gwyneth Paltrow and Kim Kardashian, who don't need any additional confidence, praise the garment.
This brings us back to the question while shapewear is recommended for all, which is the best piece for plus-size women, what are the points to consider, and where to buy wholesale shapewear?
1. Your shapewear mission
Why do women love shapewear? Essentially it is because of the transformation that it brings. It helps women get a chameleon-like ability to change their body weight and shape.
But, what you need to decide is what your slimming goals are. Do you want to target your whole body or just the flawed areas? If you just need a smooth and bulge-free body, then here are the best ways to accomplish it:
2. Concentrate on your waist
Working well beneath a dress, shapewear helps to enhance your waist appealingly. Check out the slimming and shaping features of a waist trainer or corset.
They shape your waist, smooth the belly and support your back. The waist trainers focus on shaping your waist comfortably and conveniently. They treat your back, waist, and belly simultaneously, which helps you get an uninterrupted curve from waist to hips.
The best way is to order a few waist trainers to change and wear them daily and waist train your body. Buy wholesale waist trainers in bulk to get the best deals and work on your slimming goals.
3. Enhance your curves
If you want to go all curvy, you need shapewear that supports your bust and waist to your legs. A full bodysuit is ideal for offering the type of support you need.
Your decision depends on the compression you need. You can also go for a camisole if you need medium compression or choose a shaping bodysuit for high compression.
4. Slim your lines
If you are just planning to use shapewear as your daily wear, you can go for a subtle and natural line. It will smooth your existing shape and lie invisible under your dress.
You can get medium compression from shaping briefs and easily slim down your waist and belly. They are a great base for any dress, offering shape and comfort.
5. Stay safe
Sometimes it is not about the figure; you just need to feel secure and confident; then, shapewear is the ideal piece to go for.
But if you choose a piece that offers some anchoring, you can surely go for it and notice a shift in your figure.
6. Choose the right size
Whichever shapewear you choose, make sure you buy the right size. Do not go for a smaller or larger size, as it will never serve your purpose.
Now, if you worry about where to buy wholesale shapewear, Waist Dear is your ideal place. Purchase high-quality, beautiful, and elegant shapewear at the best prices from the comfort of your home.