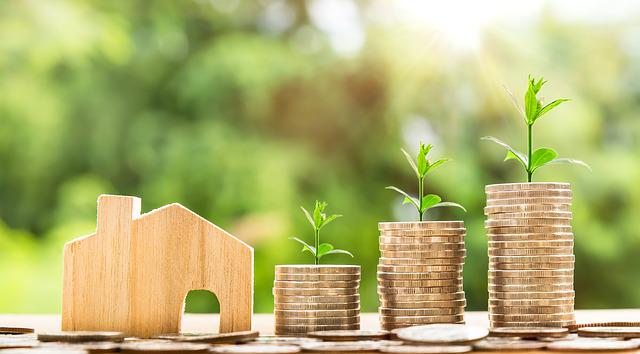 The switch from renting to owning a home is a crucial stage in many people's lives. Not only does it indicate that your economic matters are in order, but it also indicates that you are ready to settle down.
Utah real estate has experienced rapid growth over the past few years. With the booming population and economy, it is no wonder Utah is the place to be. With a financial game plan, nothing can stop you.
How do you know when you are ready to be a homeowner? We have the answers for you.
1. You Have The Capital to Make a Down Payment
You have penny-pinched for years, and now you have enough for a down payment. Well done! This is one of the first steps to buying a home (and knowing you are ready).
Depending on the lender, the down payment can vary from 5% to 20%. Remember to add some additional capital to your budget for realtor fees, title-related fees, closing costs, and inspection fees.
2. You Are Sick Of Paying Someone Else's Bond
Paying rent feels like throwing your money away to pay someone else's mortgage. The money you pay for your mortgage is used to build equity in your home, unlike the money you pay for rent.
The more money you put into your house, the closer you will be to owning it outright. Owning a property also allows you to obtain a home equity line of credit (HELOC), enabling homeowners to borrow against their own homes if they find themselves in financial difficulty.
3. You Want To Stay In The Same Place For Years
Moving is taxing on your wallet, your body, and your mind. If you are tired of moving, owning a home will ensure you don't need to move. When you don't have a landlord, your rent won't be raised, and your lease can't be unexpectedly terminated.
Owning a home guarantees staying in the same place for a long time (assuming you cover your mortgage payments every month). Now that you aren't squandering valuable time moving, you can focus on more long-term goals.
4. Your Credit Score Is In The Green
With a strong credit score, finding a bank willing to lend you the money for a home at a reasonable rate is easy. As a homebuyer, you should aim for a credit score of over 640, at a minimum.
Establishing a good credit score is essential to buying a home.
5. You Have Enough Capital For Maintenance Costs
Costs that would usually fall to your landlord are something you need to manage now. You need to repair a burst pipe, a broken radiator, or a faulty electrical plug if there is a problem.
If your wages have increased or you have been able to save, you may be able to manage the added expenses of homeownership with the extra money you have saved.
Even a minor improvement in your interest rate might save you hundreds of dollars each month. So you should compare various lenders and the rates they offer you.