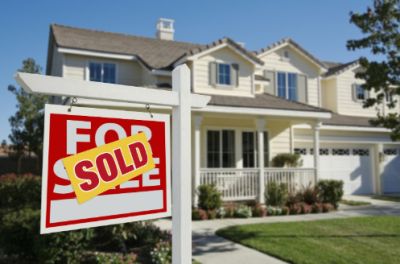 Buying a new house is always a lengthy and expensive process. It doesn't matter if this is the first time you are buying your house or the sixth. The process can be complicated and overwhelming.
At the beginning of the process, it can almost seem like an impossible feat to achieve, and your dream home will remain just a dream for a long time.
However, you can break down the home buying process into a few simple steps, rather than getting demotivated and letting the fears triumph over your decision to buy a new house, read this short but precise guide on how to ensure success in this complex process.
Here are the steps that will help you in your house-buying endeavor.
Let's get started:
1. Make an Adequate Down Payment
The first rule for making an adequate down payment is knowing your budget for buying new homes for sale. Two significant factors help you determine how much money you can afford: your down payment and the amount of your monthly mortgage.
Additionally, it is crucial to have a clear idea of the former because the higher the down payment, the lesser you'll have to pay during your monthly mortgage, insurance, and mortgage interest.
For many new home buyers, the perfect downpayment is 20 percent of the total purchase price. It will help you substantially decrease the amount of your monthly mortgage. Plus, it also ensures that you don't have to pay for private mortgage insurance (PMI), which further reduces your expenses.
However, 20 percent seems like an unreachable goal, especially for a first-time home-buyer. Consequently, many programs can effectively help you deal with this problem. According to the finance experts at thelindleyteam.com, consulting a mortgage lender about the options that fit your financial situation can play an essential role in the home buying process.
As a result, many new and seasoned home buyers seek advice from mortgage lenders to help them find the most suitable financial program.
2. Know What You Need in Your New Home
Once you've finalized the budget for your new home, next comes the exciting part. In the real estate market, there are often plenty of new homes for sale the options and choices you will find can make your head spin. As a result, many people find it challenging to make the right decision and often make the wrong choice.
A simple way to rule out this problem is by dividing facilities into two major categories: "not-negotiable" and "essential to have." Ask your partner to do the same and make a list of these items. Once you both complete the list, compare it, and have a productive conversation about the list. After the discussion, you can make a master list of the items you both have agreed on
With the help of this procedure, you get a certain amount of freedom which you can employ in your search for houses. It will also allow you to see any further compromises you can make to find your dream house. However, keep in mind that you most likely have to make some tradeoffs, but it is crucial to find a place that checks the maximum items on your master list.
So whether you're looking for Jacksonville nc homes for sale or something in your local area make sure it's all exactly what you want before you start the buying process.
That said, it all depends on your needs and priorities. Your top criteria for home selection could be a school and medical district, or you might have to make a sacrifice in the area of bedrooms. In the end, it all depends on your individual choices.
3. Make the Right Offer
Once you've made up your mind on which house you want to buy, it's time to make the right offer. If you have hired a real estate agent, which in most cases is a strong possibility, their knowledge and expertise genuinely come in handy.
With their knowledge and experience, they can help you make the right offer that a seller will find very hard to refuse. The buying of a new house is a complex and technical process, and when you are so close to buying your dream house, it becomes natural that you don't want to make any mistakes.
Your final offer should include the following:
— The Price you are offering to buy the house.
— The date when you want to close the deal.
— The ApprovalSM letter that you verified earlier. It shows your willingness to buy the house and that you are a serious buyer.
— Any issues that you need to sort out before you make the purchase. For instance, safety inspection in the new house or the sale of your previous home.
— Your maximum money deposit, which seals your intention of buying the house.
4. The Final Step
Well, you have successfully gotten through the tricky part. Now, the house will be yours! But before you get the keys to the home, you have to do a hefty amount of paperwork and transfer the required funds to the seller. These steps will be taken care of when you are at the closing of the deal.
Your agent will give you the list of items you need to bring with you to the closing table. But, you should be prepared with your ID and the required documents, and the Sum that you need to pay as the down payment and other closing costs.
Your closing cost will most likely add the items that are mentioned below:
— Loan fee.
— Appraisal fee.
— Document preparation fee.
— Appraisal fee.
— Property taxes.
— Recording fee.
— Title insurance.
— HOA fees.
All these costs vary, but your mortgage lender will help you understand all the necessary expenses you need to pay, so there are no surprises when you are finalizing your new house.
So when you are finished writing all the checks, signing all the documents, and wiring the funds – you will finally have the keys to your new home in your hands. And now you are officially a new homeowner!
To Sum, it All Up
Buying a new house is never easy. It includes many formalities that a homeowner is often not informed about. However, you can make this process a lot easier with the assistance of this short guide. Here you'll find all the necessary information you'll need to buy your dream house.
From a mortgage lender to the personal decisions you need to make, everything you'll find in the blog. Make sure you keep it by your side when searching for a new home.