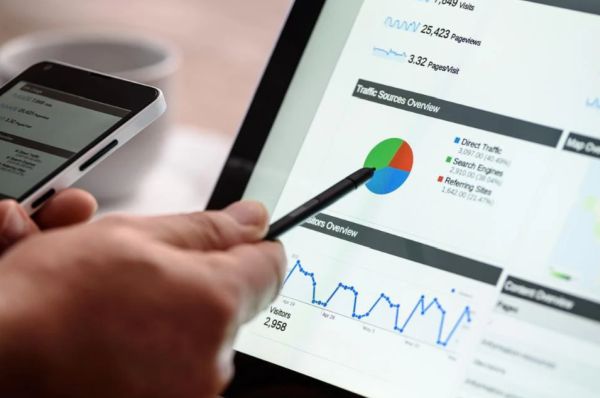 Although the corporate world has constantly been changing, it has evolved at an accelerated speed in recent years.
Developing a  "progressive company" is one of the most significant changes we have witnessed. Contemporary businesses are moving away from conventional norms.
They're new, they're trendy, and they're youthful. But these progressive strategies aren't just for Silicon Valley companies.
Any business can employ them and upscale.
What is a Progressive Company?
Progressive businesses are ones that make it a strategic goal to use internet-based technologies, come up with novel business models, build supply chain networks, engage a diverse workforce, and prioritize client satisfaction. These businesses seek real-time consumer input (e.g., through online chat rooms) to encourage clients to discuss service quality and issue
s. They encourage loyalty by effectively managing the consumer connection. They see long-term relationships with employees as a huge value-adding factor since they serve as a bridge between the business and its customers.
Their entire workforce is made up of permanent employees, contract workers, free agents, consultants, and temporary service personnel.
To apply these characteristics to your business, here's what you need to do.
1. Increase Automation
Business process automation, or BPA, is the use of software to carry out routine processes in place of manual labor. BPA is more concerned with automating a workflow for the entire company than with completing specific jobs.
Large businesses are no longer the only ones using automation. Small businesses can and should automate all parts of their operations, including lead generation, sales closing, customer service, and ticking off to-do items for the office.
When repetitive tasks are automated, small business owners may focus on the objectives that truly matter—like expanding their businesses. Furthermore, employing database technology to collect, store, and process data about your clients, suppliers, and even rivals can give your company a competitive edge.
If you're searching for a collaborative database that connects information and people, consider how baserow uses cases to help businesses connect their data within the organization to maintain everything in sync and get the job done faster and more securely.
2. Centralized Systems
In terms of competency and customer experience, the era of digital transformation has closed the gap between small and medium-sized businesses (SMBs) and well-established huge corporations.
Small and medium-sized businesses (SMBs) now have cheaper access to the same software as larger players, thanks to the expansion of cloud-based SaaS applications. Every department has different needs for contemporary digital platforms, and as the firm expands, it will become more challenging to provide seamless technology services for each department separately.
Fully harnessing the potential of technology-driven innovation necessitates centralizing your management systems. A centralized business intelligence (BI) strategy compiles all data into one location for analysis, assisting organizations in seizing opportunities, countering threats, and reducing risks in a fast-paced, competitive market.
Additionally, as more digital platforms are used by multiple teams within the business, including sales, marketing, and operations, there is a need for a holistic picture of consumer data.
There is a more efficient flow of information throughout the organization when a centralized IT department manages data storage and information sharing. Whether it be through CRM, ERP, or marketing automation solutions, all pertinent stakeholders have access to the most recent data needed.
3. Giving Fair Wages
Modern, extremely profitable business Boohoo have recently come under scrutiny for not paying their employees reasonable compensation. While many top CEOs and executives enjoy enormous salaries, employees are paid the absolute minimum to support themselves.
The consumer market is growing more conscious of the need for firms to accept responsibility for the standards they set for their workforce and the wages they earn.
It's crucial to pay all of your employees a reasonable, fair salary if you want your company to be progressive and uphold high standards of equality. Naturally, this will help your employees and their welfare and enhance your brand name and encourage greater consumer support.
Since every worker has a right to be heard and safeguarded, equal pay is crucial. Today's businesses must ensure that every employee is treated with respect and given the resources they need to feel safe.
All employees should be given the tools they need to represent their interests more effectively. In the long run, businesses that stand up for their underrepresented employees will have the most successful and committed teams.
4. Effective Communication
Honesty, open communication, sharing of ideas, and thought-sharing are all characteristics of a healthy work environment. Discussions that are constructive and professional are always encouraged.
Since no employee likes to be kept in the dark, transparency is crucial. Any significant adjustments should be communicated to the staff, whether improvements or issues. Hiding information can make your workplace less productive, which will negatively impact the final results.
Ensure the company's policies reflect open-door practices, honest communication, and trust among all employees.
By developing or utilizing online communication tools, encouraging frequent group discussions with senior management, and maintaining consistent feedback channels, you may easily foster open communication.
Encouraging open communication makes staff members feel more relaxed at work, which can add to productivity.
5. Working From Home
Even if the offices have a distinct atmosphere, one of the benefits of working for a forward-thinking business is that they have an accommodating attitude toward the workplace.
It's more important to provide workers with the resources they need to produce their best work rather than trying to control them. It's uncommon to find a typical business that allows employees to work from home because many companies want to have their staff on-site from nine to five. However, forward-thinking businesses take novel approaches.
According to studies, having a diverse staff leads to greater company outcomes. In fact, according to one study, companies with diverse management teams brought in 19 times more money than those with less diverse management teams.
This is because bringing in remote workers from various regions might broaden your business's perspective. They can aid in your understanding of regional cultures or how customer preferences may affect your business.
More than that, people looking for work now place a greater emphasis on workplace diversity. People want to know that the company they work for is receptive to fresh perspectives. Investing in a team that is focused on the world will improve your employment prospects.
Conclusion
Undoubtedly, each of these factors contributes to raising the workforce's effectiveness and productivity.
Workers are more involved and devoted to companies when they concentrate on centralized processes, continue improving automation, and maintain open lines of communication with them.
Since there is no longer a need for supervision, both parties have more time and energy to devote to productive work and have a progressive business.