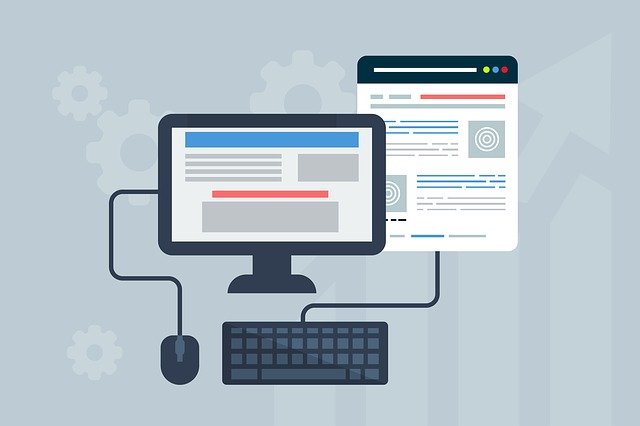 Consumer behaviors and expectations have changed over the years as technology has advanced.
People now expect to find information in a few seconds after searching for it on their phones or computers. This also applies to businesses.
The number of people who use the internet to search for businesses and services has grown and this is why having an online presence is so important. Beyond social media, businesses should also have a website.
Here are some reasons explaining why this is so important.
Customer Expectations
To ensure they are catering to the needs of their customers, businesses should meet customer expectations. In this digital era, most people expect to find your business online.
Not having a website means they will not find you, and this increases the possibility that they will move on to another business that has what they are looking for available conveniently online.
Providing Information
Your website is a great platform for answering the questions customers and visitors have or have not even thought about. This is the place to tell them who you are, what you do, your brand story, your products and services and so much more.
The information you provide on your website is a huge determinant of whether people will get in touch or buy from your business. This is why it is important to be as detailed and specific as possible, answering all questions, even those your visitors have not thought about.
Additionally, make the information easily digestible because many people now expect it.
Get Found Online
In the past, many businesses could get away with only having a social media presence on platforms like Facebook. This is no longer the case, especially when you consider that the number of people viewing Facebook business pages is decreasing.
Facebook reported 50 million fewer hours spent on business pages in 2018 and we can expect this trend has continued. Additionally, most businesses now have a social media presence and therefore this has become a very competitive and crowded space.
To make it easier to be found online, you need a website. You also need one build with tools that will make it easy to manage and rank on search engine result pages through SEO. The best tool for both of these is WordPress, which now powers about 40% of all websites.
To get started, search for a developer who builds WordPress websites in Birmingham. The WordPress developer will build and customize your WordPress website to help you get found online.
Beating Your Competition
These days, it is not enough to beat your competition in business; you also need to beat them online. The best way to do this is to ensure you rank higher and can be found when people search for a keyword or phrase that can apply to both businesses.
You cannot rank for these keywords and phrases if you do not have a website. Additionally, your website is a potent tool for influencing a customer's purchase journey so they opt for your products and services over your competitors.
In an age where most people start their customer journeys by doing a search, having a website is a must. The good news is that there are tools that can help you get online quickly, WordPress being the market leader in this regard.