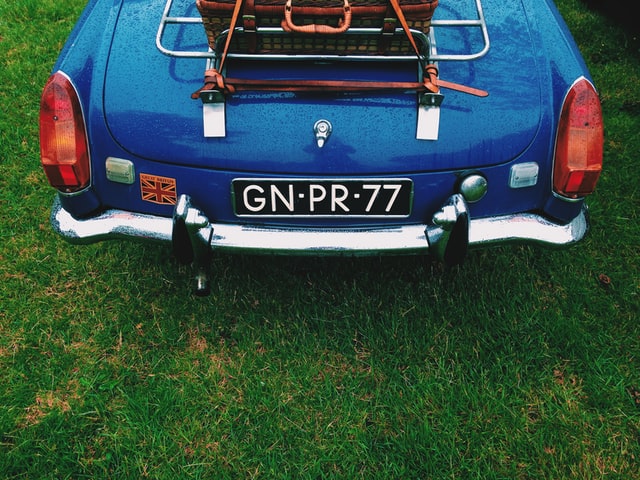 Contrary to popular belief, ownership of private plates is not a preserve of the rich and elite.
These plates are available for sale to people from all walks of life.
As it is you can buy custom plates for as little as £99 and cheap custom plates that incorporate your initials for less than £300.
1. Private Plate Dealers
The best place to look for private plates for sale is from a reputable private plates dealer. Reputable dealers will offer you a wide range of plate options. Most reputable dealers usually have a catalog of over 30 million plates for sale!
A private registration plate dealer will offer you advice and tips on how to find a custom plate that is in line with your requirements – a service that other plate sellers do not provide.
2. Look On the Internet
If you are looking to find your desired private plates, consider first looking for one through the internet. On finding your desired plate, you will hardly lack a dealer who can provide your plate in at least 4 days.
Alternatively, you can use the web to find a dealer who can transfer your preferred private plate registration details to your vehicle at no charge.
3. Consider the Laws
One important detail to remember when buying private plates is that the law stipulates that you cannot use private plates to make your car look newer than it actually is.
For example, a new 07 plate cannot be assigned to an old Y (2001) car model as it would make the vehicle seem newer than it actually is. However, you can use a Y registration plate for a new 07 (2007) car model.
If you do not know whether you can use your desired private plate on your car, first consult your private plate dealer before making a plate purchase.
4. Platforms You Can Sell On
Note that number plates are the only car component whose value does not depreciate over time. Over time, you may be looking to cash in on the investment you made on your private plate.
There are several platforms that you can use to sell your private plates such as auctioning them or selling them by placing an advertisement in your local paper. The safest way of selling your custom plates is to use a private plate dealer.
Private registration plate dealers usually sell thousands of custom plates each week with a huge percentage of sales being on behalf of private clients.
If you are looking to sell your private plates, we recommend finding a reputable plate dealer who offers free valuation and sales services.
5. Advertise On the Right Websites
On finding such a dealer, you are sure to get your private plates advertised for free on a high-traffic website designed for private plate enthusiasts.
Further, you will also be taking advantage of the experience of the dealer to get the best price for your custom plates. Your chosen dealer will act as an agent and ensure that you are fully paid and that all necessary plate transfer paperwork is duly filled out and filed with the DVLA.
Final Thoughts…
Note that you can sell your custom plates while they are still registered under your vehicle or if you are holding them on a DVLA Retention Certificate.
Cheap private plates usually sell quicker than more expensive plates because of their affordability. However, some expensive plates also sell fairly quickly because of their rarity.
A good example of expensive plates which sell quickly is some types of timeless and dateless registration plates such as SR 1 and 9 L custom plates.