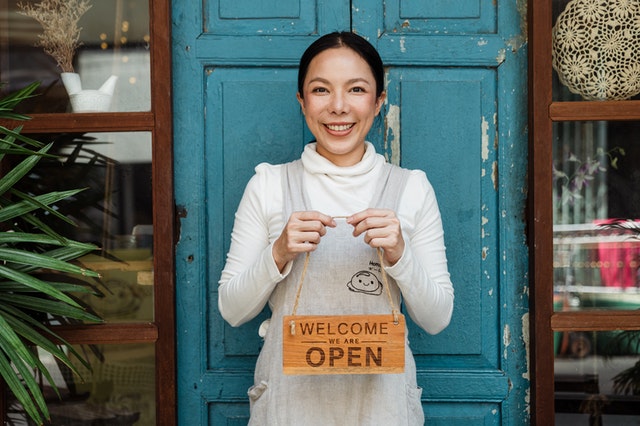 Starting a business can be an extremely exciting and profitable venture.
But for many of us, the thought of stepping into the unknown and operating independently can be a little daunting.
The good news is that it's easy to build your confidence to the point that you will realize and appreciate your own potential and you can put this to good use, building your business from the ground up with confidence.
Here are just a few suggestions that can help you with this!
1. Know That It Is Easier Than Ever to Start-Up
Now is an easier time than ever to start up a business. This is largely due to the rise of eCommerce. To start out, you're not going to have to commit to a commercial lease or overheads from providers like energy companies.
Instead, you can just set up a website and start selling. If things don't work out, they don't work out. You won't be tied into paying extortionate outgoings for a year or longer.
2. Take Inspiration from Others' Success
Inspirational stories are great when it comes to building confidence in your own abilities as a burgeoning business leader. See how others like David Spector, ThirdLove went about growing their businesses from the ground.
Platforms like LinkedIn are packed with people being extremely open and honest about how they made it in their respective fields of specialism and industries.
They also often have chat options where you can get in touch and ask more specific questions.
3. Believe In Yourself
Up until this point, you've done a successful job of working for someone else and earning for them. So, why can't you do this independently?
You need to believe in yourself to experience success. At the end of the day, if other people, all over the world, can run successful companies, there's no reason that you can't.
Where there's a will there's away and you can experience success the same as anyone else.
4. Know You're Not Alone
You don't have to be a jack of all trades to run your own business. There's plenty of support out there in the form of outsourcing or recruiting.
As a business owner, you will inevitably take on a team to help you reach your goals and complete tasks that you're not personally trained or knowledgeable in. This is how businesses work.
When you first start out, outsourcing tends to be the best idea. This is low commitment and means that you can hand out work on a project-by-project basis for an agreed rate.
You can use freelancers, agencies, or businesses that specialize in accepting outsourced work.
When you grow and experience financial stability and more consistent sales, you can commit to paying salaries and other benefits and build your own team.
5. Take Courses
A large reason for lack of confidence can be a lack of knowledge. When you know what you're talking about, you'll be much more likely to act as required and network with others.
There are plenty of online resources, as well as specialist courses that can help you pick up any skill or knowledge you need to thrive.
Confidence can make or break a business, so make sure that your own is through the roof. Follow the steps outlined above and you'll be walking the walk and talking the talk in no time!