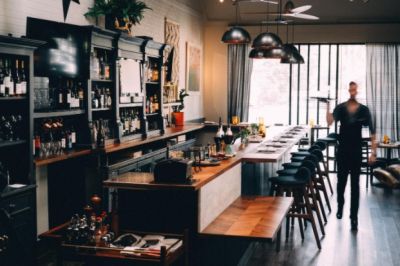 Running a restaurant requires a lot more than just preparing good food and taking orders. You will be responsible for numerous other tasks that are an essential part of running any business successfully.
Restaurant management generally falls into two main components; daily operations and business tasks.
The former will have you rushing to call transport refrigeration mechanics and ordering different ingredients, while the latter will require you to consider marketing strategies and staff retention.
Here are 6 steps you can follow to ensure success for your restaurant.
1. Exemplary Customer Services
Every business's primary focus should be to offer high-quality products and services to its customers. This remains true for restaurants as well.
The saying "a customer is always right" doesn't fall too far from the tree. Even if you disagree with a customer's complaint or find them irrational, always be courteous and speak to them respectfully.
The way you handle these situations will determine if they decide to give your restaurant a second chance or not. Do your best to ensure a positive experience for everyone who enters your restaurant premises.
2. Quick Thinking When Equipment Breaks Down
As you go about running a restaurant, you will come across equipment breakdowns and kitchen incidents on the regular. Remember to not freak out under such circumstances and think on your feet. Your entire staff will be looking at you for a productive solution – no pressure, though!
Quick thinking and practical problem-solving skills can get you through nearly anything. For example, your refrigeration isn't working due to a short circuit, call your nearest transport refrigeration mechanics to fix the problem.
You can store any perishables in cardboard boxes filled with ice until they arrive.
3. Be Proactive and Communicative
Running a busy restaurant means you will constantly be bombarded with new problems and things to look after. In such cases, being proactive and communicative is a must if you want to make sure your business continues to run smoothly. Tend to things before they cause problems and always take the proactive, not reactive, approach.
This means you will need to be on top of several things at one time. From managing inventory and taking stock to go over marketing strategies and even investing in the latest technology – all of this is your responsibility.
Dividing your time smartly will help you cover everything and come out on top.
4. Get Your Hands Dirty
A hands-on approach is always a good idea when it comes to running a restaurant. It offers you useful insights into how things work, which can be extremely useful when finding solutions. Be a manager who knows how things run in the kitchen, how your food is being stored, how inventory is taken, and even the system is followed to take orders.
Not only does this help you streamline your operations, but it will also earn you the respect of your employees. It makes you more approachable, and they're more likely to address any problems or concerns that they may have.
5. Staff Retention Leads to Success
Australia's average staff retention rate is 8.5%, with hospitality contributing to a whopping 17.9%. Unfortunately, a large chunk of it is due to poor employee conditions and treatment in the food industry. However, the fact is that improving working conditions and offering benefits to employees ensures profitability for your business.
Restaurants often struggle to retain employees, which puts a significant strain on their finances. Therefore, you must work on staff retention and offer your employees better work conditions. Consider sending out a survey or holding a meeting to discuss any problems they face and prioritize their solutions.
6. Have an Effective Social Media Presence
How often do you check online reviews before making a purchase from a new place or trying out a new service? This applies to your restaurant as well!
People nowadays are going over customer reviews and social media pages before visiting a restaurant. Having a solid social media presence will help you build a relatable brand image and attract people to try out your food.
44% of local businesses rely solely on social media to generate brand awareness, with 41% noticing an increase in their revenue. Be sure not to miss out on this excellent opportunity to showcase your restaurant to the world and increase your ROI.
Final Words
Running a restaurant requires you to manage the responsibilities of many different tasks. You will need to track sales, look after basic accounting and ensure everything operates smoothly.
While you do so, remember to take care of yourself and spend some time enjoying the things you love. Only when you're physically and mentally healthy will you run a restaurant successfully.