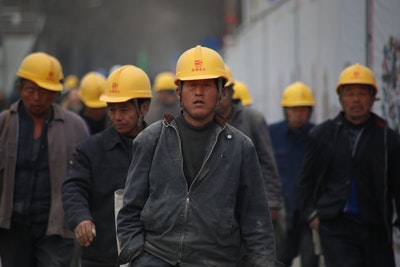 Every industry today is susceptible to hazards. Workers in some industries face minor damages like trips and fall—the others, like the oil and gas industry, construction, automobile, face life-threatening hazards.
A recent survey on Occupational Injuries and Illnesses claims that around 195,600 injuries occur on the factory floor. And, these non-fatal workplace injuries are on a continuous increase!
Though there are diverse trends that impact the health and safety efforts, businesses take some steps for ensuring more excellent protection for their workers. Some of these may be implementing strategies and enlisting new tools to go a long way towards protecting the lone workers.
Now that worker safety has been your top-most priority, you look for ways to achieve a more significant health and safety strategy for your workers. But, what should they be?
Reading on, you'll discover some fundamental steps organizations take. These are:
Identify the Lone Workers:
The first and foremost step you need to take during the planning process is identifying who your lone workers are.
As per HSE, lone workers are the ones that work themselves without direct or close supervision. Thereby, these employees could be the ones that don't operate within anybody's sight. For instance, they can be the ones that work on the road or the oil and gas industry.
Nailing down this information right from the beginning means you have the ease of identifying categories in your organization, which eventually mitigate the risk they face.
Plan to Mitigate the Basic Risks:
No matter what industry it is, some health and safety measures remain the same. And, why not? Employers' foremost duty is to safeguard their workforce, identify hazards, and take steps to prevent them. Some of the most common causes of work accidents are:
Slips, trips, and falls
Lifting, handling, or carrying
Being struck by a moving object
Violence
Falling from height
Thereby, to identify the risks your workers face, taking essential steps to curtail risks through a proper assessment is the key.
Suppose you're operating in an industry like the oil and gas industry. You might suspect your workers of some hazards; thus, ensure taking some precautions beforehand. Some measures like training employees, partnering with occupational clinicians, oil and gas insurance, implementing safety protocols are sure to go a long way.
Complete this by speaking with employees, observing their operations, and analyzing the social and environmental hazards as starting steps.
Incorporate Digital Solutions:
One of the most significant issues that came to sight in the report on health and safety trends was the need for automation.
Using the latest technology like mobile workforce management software and worker alarms, companies have the ease of controlling their remote workforce. The upgrade is a must-have as lone workers are sure to benefit from the digital transformation.
These systems can be used anywhere, allowing employees to feel safe even when they're not physically close to their supervisor or teammates.
The Bottom Line
As the industry continues to evolve, it's vital to ensure lone workers' top-notch health and safety. Also, look outside of the standard norms for new and innovative solutions and cater to their basic health needs.
After all, safety is a continuing journey and not a final destination. Small steps today can make a huge difference, tomorrow!