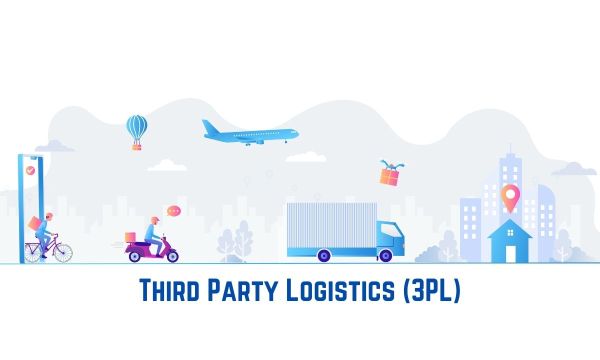 Outsourcing is a hub for third-party logistics (3PL). It uses existing infrastructure and technology to streamline order fulfillment and inventory management.
Many businesses are turning to third-party logistics services to help them streamline their overseas shipping operations.
The 3pl definition is interchangeable with order fulfillment and provides many obvious benefits, such as ensuring commercial compliance and completion.
It's time To Hire 3PL
Even the most capable firms can sometimes get overwhelmed, especially when rapidly growing. In addition, if you do not have specific warehouse logistics, it can put a load of old items on you.
So, at that moment, getting help from third-party logistics (3PL) is the best option to solve your logistics problems.
Hiring warehouse staff, coordinating ground logistics, staying on top of contracts, and invoicing are all time-consuming and expensive tasks. Although your 3PL is an additional expense, it can save you money on everything else.
Why 3PL Is Important for Small Businesses
For most firms, customer satisfaction is paramount. Quality and delivery speed are critical to the client's experience, and balancing customer service with managing a large supply chain is not easy.
At this stage, third-party logistics services help you avoid undesirable tasks. 3PLs act as an intermediate service that handles all aspects of shipping. They provide infrastructure, systems, data, and tools to complete your delivery.
A successful supply chain requires a solid connection with your third-party logistics provider. You focus on your core competencies while a 3PL provider handles your logistics until the final delivery stages.
How 3PL Benefits Small Businesses
Here are some benefits of 3PL for your small businesses.
If you have a small company, you spend much time figuring out how to send your product, tracking all the paperwork, and managing the shipping. Outsourcing 3PL for your company can help you focus on your core business and save time.
All small companies want to save money wherever possible, and outsourcing to a 3PL provider is a great way to do this. Brokers can offer you the best rates to help you save money on shipping charges, and you only have to pay for the space and time you use.
Maintaining a supply chain requires great attention to detail, deviating from the overall user experience. 3PLs, on the other hand, can help businesses provide superior customer service by arranging skilled drivers and carriers to handle shipments with care and experience.
A 3PL also provides resources to company owners. Although transportation and shipping may seem simple, they are complex activities requiring highly specialized equipment. 3PL services provide owners with all the tools they need to fulfill any request, regardless of size or price.
The network that provides 3PL is the ultimate big advantage. Small company owners understand how difficult and tiring it is to communicate with everyone involved in the supply chain. However, with 3PL, you can ensure that your company gets the best professionals who can meet all your needs.
Finally, hiring a third-party logistics provider for small business logistics can help in various ways, ranging from cost savings to significant improvement in the flow of the entire supply chain.