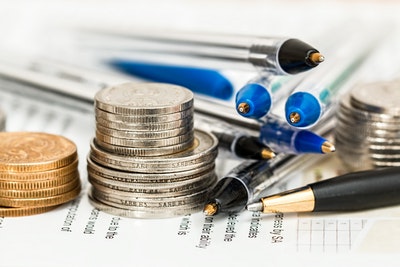 Cash flow can make or break a business. If you are struggling for cash flow, it can present many different issues. Not only does this mean that you may be unable to pay your bills, which can result in overdraft fees, but it can also mean missed opportunities.
After all, if a client wants you to complete an order, and you cannot because of money problems, it is going to really hold your company back. In order to rectify such issues, you need to determine where you are going wrong! So, where are you making mistakes with your business' cash flow?
Let's take a look at some possibilities…
Failing to send out your invoices in a timely manner
 If you do not send out your invoices as soon as the work is complete, how can you expect your clients to pay you as soon as they receive the invoice? You need to get into the habit of sending your invoices at the earliest opportunity to encourage quick payments.
Not considering all expenses
When you put together your business budget, it is easy to account for the likes of rent and utilities. However, have you thought about time? Time is one of the most significant expenses, yet it is especially hard to quantify, and so it is often overlooked. However, if you are taking too much time on tasks, and therefore operating inefficiently, it is going to be costing your business money at the end, which makes cash flow difficult to achieve.
Counting your revenue before you have received the payment
Yes, your invoice has been sent. But, is the payment in your bank account?
Inefficient accounting methods
This is where a lot of businesses go wrong. They have inefficient accounting methods, or they do not check their methods and make sure everything is up-to-date. This could mean that you have more money than you actually do!
You aren't taking advantage of the help that is available to you  
Let's face it; no matter what you do, there are going to be times whereby clients simply do not pay. You can do as much research as you want, but a problem client can show up at any time without ever being a problem client before.
When this happens, why not use an invoice finance company? They will pay your invoice for you, taking a small fee in the process. Yes, it means you will lose out on a bit of money slightly, but at least you will actually get some money in your pocket!
As you can see, there are many different mistakes that can be made that can have an impact on company cash flow. If you are making any of the blunders above, it is vital to put the effort in place to rectify them.
After you have done this, you will notice a massive difference, and it will help you to run your business more efficiently so you don't miss out on any more opportunities in the future.
Are you experience any of these issues with your companies cashflow?