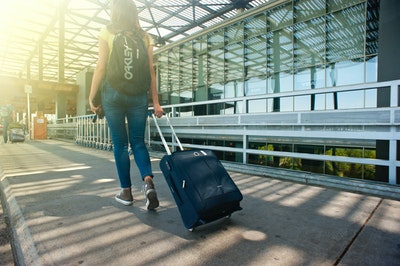 If you are planning to travel to a certain place this year, it's important to know how you can keep yourself and your belongings safe.
Apart from international health restrictions still in place, you will also need to be aware of certain risks.
The thought of booking a flight and getting a well-deserved vacation shouldn't cause you to overlook your safety.
If you want to make the most of your travel goals this year, you will need to know how you can protect yourself wherever you are.
Here are the top five essential tips you will need to follow as you plan your travel goals for 2022:
1. Know the situation first
Before anything else, you will need to know the situation in the country or area you are visiting. In addition to health risks, you should also look into other factors like political stability, crime statistics, and natural hazards.
You can check for updates and travel advisories online. It's also possible to call friends or family members living there. Let them know your plans and ask them if there's anything you need to be aware of before booking a flight.
2. Book a tour through an agency
Whether you are traveling alone or with a partner, you might want to consider getting a travel agent to organize your trip. Your agent can offer a tourist package that fits your needs.
This spares you from the hassle of creating your travel plan from scratch and allows you to save money on airfares, accommodations, and other expenses through special packages.
Your travel agency will also ensure your safety throughout the trip.
3. Check for reviews on hotels
If you are traveling on official business, you will need to know where to stay. Book a hotel room in advance, but you need to be wary of hotels that score low in terms of safety.
To make sure you will be safe throughout your stay in a hotel, check out what other travelers say. Read their reviews and look for issues like unhygienic bathrooms and frequent muggings around the area.
4. Safeguard sensitive documents
In case you haven't booked a hotel room in advance, you will need to store your belongings in a safe place while you look for vacancies.
If you bring sensitive documents apart from your passports and IDs, consider using a luggage storage solution like Bounce. This will help you avoid losing these documents while you go around finding a hotel room.
5. Keep your loved ones updated
Wherever you are, you need to keep your loved ones in the loop. Let them know where you are staying and whether you feel unsafe.
It would also help a lot if you know a friend or another family member in the area. That way, you know where to turn to in case of an emergency.
If you are going to travel somewhere this year, make sure you come prepared. With these tips in mind, you will be able to steer clear of certain dangers that lie ahead.