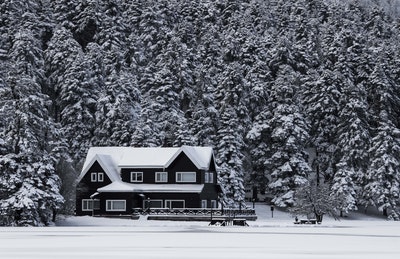 Selling a home is a daunting proposition, and the challenge gets bigger if you want to do it in winter. As people get busy with holiday preparations, they tend to postpone home-buying plans for a bit.
The weather is another reason business slows down in the real estate domain. For buyers, it seems safer to hunker down for winter.
For sellers, staging becomes a problem as snow buries the best of the property's features. Your lush garden ends up looking drab and lifeless, while the interiors appear dull and unwelcoming.
It may not be possible to control the real estate cycle, but everything isn't lost. You can still sell fast and get an optimal price for your property. Thankfully, there are ways to address the seasonal blues if you are serious about selling your place in winter.
The industry tends to pick up in the New Year, and you must be ready to make the best of the opportunity. Here are some tips that can take you a step ahead with your winter selling goals this winter.
Steer clear of misconceptions
The worst a potential seller can do is give in to misconceptions and lose hope. Properties get sold throughout the year, and you can sell yours despite the seasonal slump.
In fact, you may have better chances as the competition runs low in the market. Everything boils down to taking an aggressive approach to marketing your property.
Moreover, people who come to view the property will be seriously motivated. Make sure that you do not undervalue your place just because you have fewer viewings. Steer clear of the myths, and you will succeed sooner than you imagine.
Showcase the right pictures
Snow is a significant concern for potential sellers during the winter season. It can change the look and feel of your place. But you can do your bit with happy spring or summer pictures of your property.
Taking photos of the house during these seasons is a good idea if you plan to sell down the line. The flowers are in bloom, and the grass is green, and they make the photographs more appealing.
You have perfect ones for your listings as this is where potential buyers have the first glance. Having a physical photo album for viewings is a good idea. The visitors can get a fair idea of what your place looks like without the snow.
Go the extra mile with marketing
Selling in the lean season is challenging, but good marketing can make all the difference. Avoid a DIY approach, no matter how appealing the idea of saving money sounds.
Let an expert real estate professional handle the job because they know the best ways to showcase your property. They can even help you with some valuable advice for getting the place viewing-ready.
You can rest assured that your listing is visible at the right places as realtors have robust networks. The chances of selling fast and getting viable offers are much better too.
Be flexible with showings
Winter may not seem like a great time to hold showings and open houses as you have holiday plans. But being flexible with them gives you better chances to sell.
You need to be more flexible than summer selling because buyers consider multiple factors while dropping in. They have holiday obligations, while storms and poor driving conditions may disrupt plans.
You can expect them to reschedule or return to see the house again in more favorable conditions. Welcome them whenever they want to come if you want to maximize your selling chances.
You may take an off on Christmas Day or New Year's Eve, but be available otherwise.
Keep up with seasonal maintenance
Winterizing your home gives you better chances of selling. Staying a step ahead of seasonal maintenance also helps to keep the place warm and welcoming.
Follow the basics such as sealing the drafts, cleaning gutters, and trimming trees. A cleaning and inspection job for your HVAC system keeps the house at optimal temperatures. Ensure that your roof and foundation are in top shape because small damages aggravate in winters.
Give extra attention to the curb appeal. Ensuring good condition for your property means you will not have to worry during showings and inspection.
Ensure the safety of the visitors
Winter home-showing is as much about safety as aesthetics, so you may have extra work to do. You cannot risk visitors slipping on the snow and ice because they may never turn up again.
Not to mention, you could land into legal trouble for premises liability. Clear the snow and ice from the driveway, paths, decks, and patios.
Ensure that the visitors can easily navigate to outbuildings like garages or sheds. Shovel, salt, and sand these areas regularly to make the place extra-safe for the visitors.
Welcome with well-lit and cozy interiors
Bleak and cold interiors are detrimental to your home-selling plans in winters. Ditch the risk by welcoming potential buyers with well-lit and cozy interiors. Start by decluttering your living space and ensuring plenty of natural light floods in.
Keep the interior temperature optimal for a warm ambiance. Consider minimalist holiday decor this year because it can make the home look crowded.
Check details like small leaks in the kitchen and bathrooms, stains on floors and countertops, and damage to wood. Address them before you invite people for viewings. Presenting a picture-perfect place is the key to selling it fast and for a good price, regardless of the weather.
The idea of selling your home in winters may sound overwhelming, but it is possible to do it successfully. You need to understand the challenges and address them before potential buyers begin dropping in. Collaborating with a seasoned realtor gives you better chances.
They have the right connections to get your place the best exposure. More importantly, they can suggest small steps to make the property more sales-worthy. You have better chances of closing a good deal sooner rather than later by implementing these simple steps.